EP review by kev@thesoundofconfusion.co.uk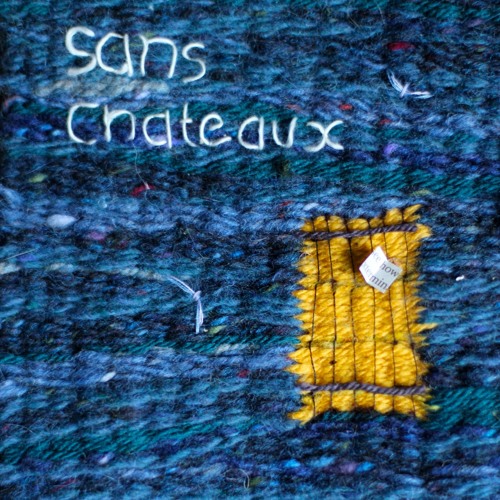 Despite the French in their name,
Sans Chateaux
are a trio from the Cork area of Ireland who, as they say "Tend to float around. When all of us are grounded we record and produce until one again goes floating". Sounds like a very sensible arrangement to us, but it doesn't mean that this EP is the work of people who only occasionally put a bit of effort in. In fact this is a highly accomplished set of tracks that the band (with a little help from some friends) have made. What's great about 'Sans Chateaux' is that it exists in a different, more mysterious realm to much music. The songs sound like The Beach Boys if they'd been interbred with Fleet Foxes. There are lovely harmonies, delicate and perfect production and a wonderful lightness to the whole set.
You often expect EPs to begin with the best song, and that seems to be the case as the magical 'Wayfarers' drifts by, only they follow it with 'Holy Venus' which is just as special and just as otherworldly. Is this dreampop? Is it some genetically modified form of modern folk? Or is it just heavenly alt-pop? We'll go for the latter. Everything here seems free yet fits together perfectly. There are many instruments but it doesn't matter what they are, they all blend into one gorgeous sound. The harmonies on 'Lee Inland' are about as perfect as they come and 'Scholarship' completes a near faultless quartet of songs. People should be talking about this band. A lot.
Sans Chateaux's
website
Stream or download the EP
For more news, reviews and downloads follow The Sound Of Confusion on
Facebook
or
Twiiter
contact@thesoundofconfusion.com