Surfer Blood - Demon Dance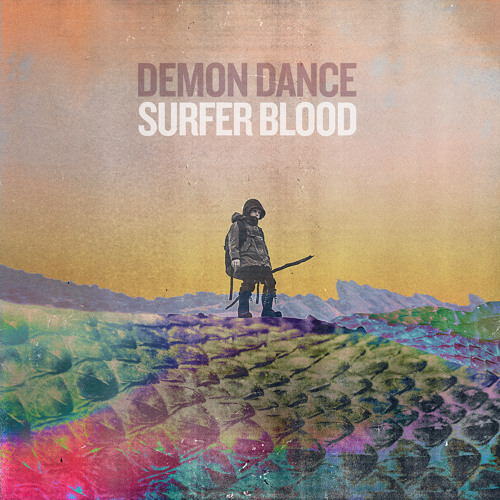 There was a slight sense that
Surfer Blood
's debut album never quite got the credit it deserved. 'Astro Coast' was a wonderful indie-rock album, and by the sounds of it new album 'Python' follows suit. The tunes we've heard suggest this is the case. You can stream the whole thing from their website below (it's at the bottom of their front page), but in case you missed it, here's single 'Demon Dance'.
Surfer Blood's
website
Buy the album
Catch them live:
Jun 17 Electrowerkz, London, UK
Jun 19 Sebright Arms, London, UK
Jun 21 Best Kept Secret Festival - Beekse Bergen Hilvarenbeek, Vlaardingen,Netherlands
Jul 24 The Corner, Melbourne, Australia
Jul 26 Oxford Art Factory, Sydney,Australia
Aug 10 Golden Gate Park, Outside Lands, San Francisco,CA
Aug 10 1077 The End's Summer Camp, Redmond,WA
Aug 15 Pukkelpop - Kempische Steenweg, Hasselt, Belgium
Waylayers - The Hook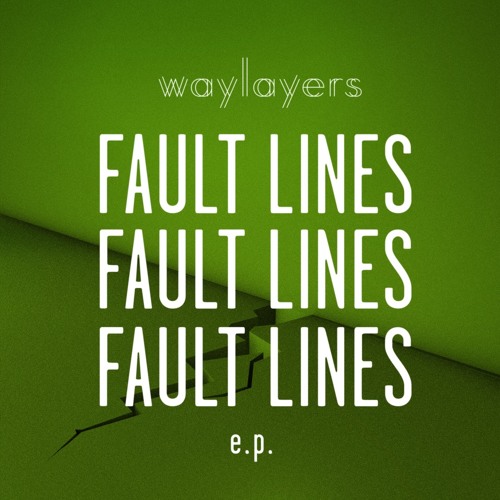 We gave you a preview of London band
Waylayers
' new EP 'Fault Lines' a few weeks ago with the video to single
'SOS'
, and this week you can get your hands on the whole thing. To mark the release of 'Fault Lines' here's the slightly dreamy alt-rock of 'The Hook', a song that drifts by nicely before adding more synths for a bigger, more majestic finale.
Waylayers'
website
Buy the EP
Catch them live:
Jun 22 Beach Break Live Festival, Newquay, United Kingdom
Jul 20 O2 Academy Sheffield, United Kingdom
Jul 26 Wickerman Festival, Dumfries, United Kingdom
Jul 26 Kendal Calling Festival, Kendal, United Kingdom
Jul 27 Redfest, Redhill, United Kingdom
Aug 02 The Sugarmill, Stoke On Trent, United Kingdom
Aug 03 Y Not Festival, Pikehall, United Kingdom
Sep 15 Private Event - Leez Priory, Chelmsford, United Kingdom
The Dirty Rivers - The Kid
Liverpool band
The Dirty Rivers
make alt-rock with considerable force, and do so without feeling the need to delve into metal. New single 'The Kid' has a lively beat, some great guitar work and prominent, reverby vocals. It's a huge-sounding tune and certainly marks them out as ones to watch. Let's hope they get an album sorted before too long.
The Dirty Rivers'
website
Buy the single
Holy Folk - Jump The Rails
Holy Folk
began in 2009 as the collaborative project of a group of songwriters from LA. A free EP followed, and soon after the band got themselves into the studio to begin work on what would become their debut album. So here it is. It's called 'Motioning' and is out this week. Have a listen to the ace college-rocky sounds of free track 'Jump The Rails'.
Holy Folk's
website
Buy the album
Catch them live:
Holy Folk's Album Release, w/ Geronimo Getty & The World Record
Thursday, June 20, 2013 at 8:00pm in PDT
El Cid, Los Angeles, California
OBLIGATORY RECORD OF THE WEEK
TV Girl - She Smokes In Bed
It's been a few years now since we started banging on about the brilliance of US group
TV Girl
, from those early EPs which sampled some great songs and added modern beats and top-notch vocals through to their album
'The Wild, The Innocent, The TV Girl Shuffle'
. Up until that point all their music had been free due to clearance issues with so many samples being involved, so the band decided that from then on they'd create music that was 100% their own. This week they release a new EP, 'Lonely Women' which, we assume, is sample free and showcases their writing skills. And those writing skills are pure quality, as proven by free download 'She Smokes In Bed', a song that bears all the band's hallmarks and is up there with the best on their tunes so far. Get your ears around this for now, or go and buy the EP. We'll be giving our full verdict later this week.
TV Girl's
website
Buy the EP
Catch them live:
Jun 21 The Green Room, Flagstaff, AZ
Jun 22 The Crescent Ballroom,Phoenix, AZ
For more news, reviews and downloads follow The Sound Of Confusion on
Facebook
or
Twitter
contact@thesoundofconfusion.com