Single review by kev@thesoundofconfusion.co.uk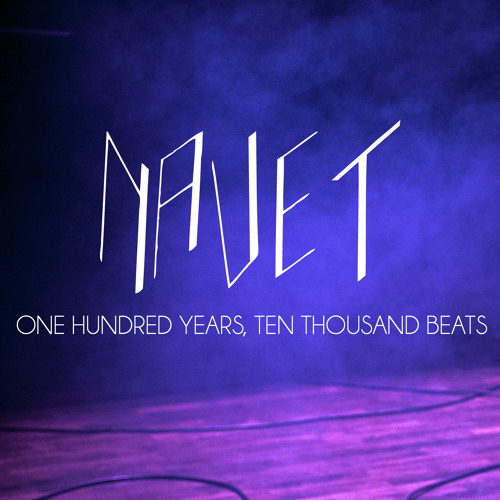 OK let's do the maths: we'l take a mid-paced song, say one beat per second to keep it simple. Now if you listen to this plodding music for an hour that's 3600 beats. So you need less than three hours music to clock-up ten thousand beats, and over the course of one hundred years that's really not much listening time at all. So,
Navet
, we'll probably give that offer a miss. But anyway, back to the song. Navet are a trio from Sweden who, unlike many of the country's other alt-pop talents, have managed to land themselves a deal with EMI. So maybe with some major label backing they'll actually make some headway.
Going off 'One Hundred Years, Ten Thousand Beats' they deserve to. This is retro electro-pop, and unashamedly so. Fundamentally though, it's a good song, so the fact that everyone's been borrowing stuff from the 1980s doesn't really matter. Plus they add enough of a modern twist to steer this safely away from anything approaching pastiche. It's a high tempo track (at a guess we'd say 120bpm, so they'd reach their quota in about 90 minutes) that should lend itself to the clubs, either in its current form or in numerous remixes that are almost certain to be created. Bad maths, good song.
Navet's
website
Buy the single
Catch them live:
Jun 19 Club King Kong - Södra Bar, Stockholm, Sweden
Jun 28 Debaser Malmö, Malmo, Sweden
For more news, reviews and downloads follow The Sound Of Confusion on
Facebook
or
Twitter
contact@thesoundofconfusion.com