Single review by kev@thesoundofconfusion.co.uk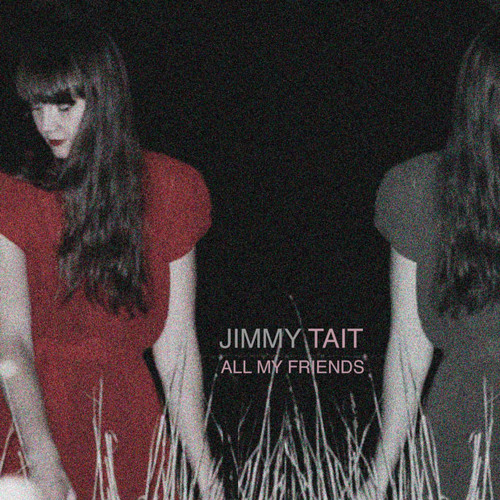 Again they're trying to trick us!
Jimmy Tait
isn't a real musician, it is, in fact, five real people, none of whom are called Jimmy. The Melbourne band have been around since 2009 and are led by Sara Retallick ('tis her who named the band after her grandfather, Mr. James Tait) who sings, writes and is a multi-instrumentalist. Jimmy Tait has/have toured Europe a couple of times previously, so their reach stretches far beyond their homeland, and so it should, because tracks like new single 'All My Friends' are stunningly lovely.
This is a song that mixes acoustic/folk influences in with more modern sounds and is led by electric guitar and soft harmonies. It gives a very dreamy impression and will appeal to fans of dreampop as much as those of more traditional singer-songwriter type music. The track develops slowly but surely into something grander until by the end more voices have joined the party, the beat has picked up, the guitars have increased and the whole song sounds almost heavenly. In terms of arranging and producing they have everything spot on with this one, and it definitely calls for a skip back to the start once the last few bars have lushly played out.
Jimmy Tait's
website
Download the single
For more news, reviews and downloads follow The Sound Of Confusion on
Facebook
or
Twitter
contact@thesoundofconfusion.com