Album review by bloopie@thesoundofconfusion.co.uk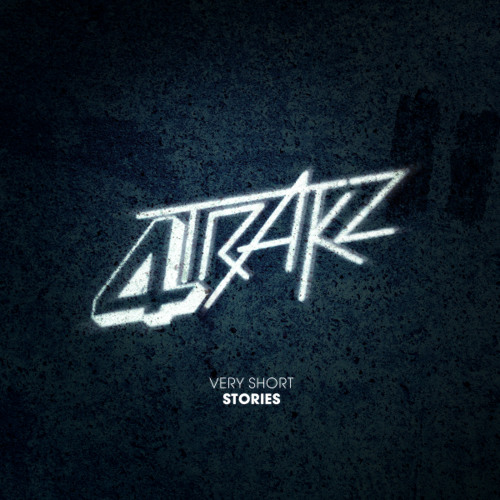 According to his official website,
4TrakZ
is an ex funk and blues guitarist and game conceptionist who has recently made the switch to the electronic music genre. According to the artist's French music label, Golden Katana Records, his aim here was to produce tracks that would "get people to experience stories filled with emotion in less than 3 minutes". It's his first album in four years and aptly-titled 'Very Short Stories', while it is his label's first ever release. In the e-mail that came from his promoters, it read that Golden Katana Records is an electronic music label dedicated to help genetic disease research, and all the money that is made from the sale of this album goes to organizations involved in said research. I know you're here to read about the music, but I figured something this admirable was worth a mention.
So, what 4TrakZ has in store here is a thirteen-track electronic pop/experimental album that is varied and sports an abundance of pleasant, catchy melodies. Some are a little crunchier and gloomier, but almost all of them have cool drum loops and will make you want to dance (or get remixed into something that could). As the album runs for only 31 minutes, it is really noticeable just how short each track is. It means that some of the songs end surprisingly prematurely when I feel they could have been developed much further, but I suppose it's partly because the concept dictates a short story-line for each. I like how diverse this album is. Each track goes off someplace a bit different.
I get the feeling that the artist was not overly concerned with how it all ended up standing as one piece, and instead concentrated on 13 individual experiments that often seem unrelated. In turn, the album feels a little incohesive, even though I enjoyed every track here. I particularly liked 'Storm', a perky little 8-bit tune that sounds like an old Nintendo game (surely the artist's background as a game conceptionist played a part here), and 'RDV' - kind of like a cool '80s synthwave hit with a contemporary spin. It's an interesting second album from 4TrakZ and debut release from Golden Katana Records, and I look forward to seeing what other talents they'll sign up for future releases.
4TrakZ's
website
Stream the album in full
Buy the album
For more news, reviews and downloads follow The Sound Of Confusion on
Facebook
or
Twitter
contact@thesoundofconfusion.com