Album review by kev@thesoundofconfusion.co.uk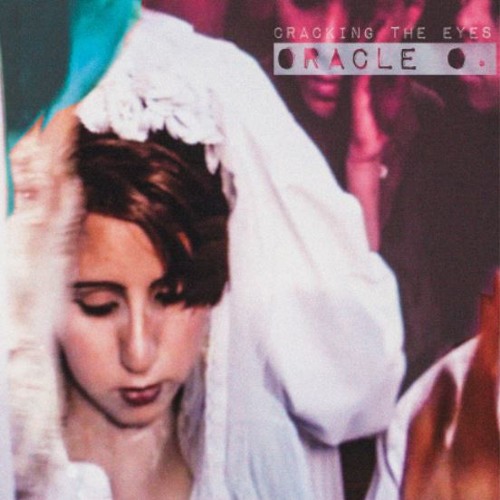 More quality tunes from Denmark, and this duo perhaps do owe a slight debut to one of the country's (well, probably
the
country's) finest musical exports.
Oracle O.
are not directly copying anyone, but you can't help but take a boy/girl duo who deal in very fuzzy, melodic alt-rock which gives a nod and a wink to the past and not think of The Raveonettes. It's not the likes of Buddy Holly and The Shangri-Las that these guys are dousing in sonic petrol and setting alight though, their sound owes as much of a debt to the post-grunge bands of a couple of decades later, as well as, inevitably, the '80s distortion club of The Jesus & Mary Chain, Spacemen 3, My Bloody Valentine and so on.
At least that's the case on much of 'Cracking The Eyes', especially opening couplet of 'Preface' and 'We're No Good', but then they change course and head for bluesier sounds, coming over like a crude (but brilliant) version of The Duke Spirit on 'Rosy Princess'. They're sure as heck not the most diverse band you'll ever hear, but they're far from repetitive and their music doesn't stay in one place very long, even if the change is merely a slight one. On 'Doom Doom Land' they take this twisted and barbed wire-coated blues and drop in a chorus that's almost dreampop; this section actually sounds like something off 'Dark Side Of The Moon' if Pink Floyd had obsessed over rare '60s garage 45s. And we're only up to track four.
Those scuzzy guitars remain with the album throughout, as does the deliberate shunning of high-end production. It forms a different shape on 'Unlimited Lou', one that employs a ticking beat and half-spoken lyrics, and then shapeshifts once more for single
'Voodoo Walk'
, exploring dirty blues again, like The Kills without the faux attitude. They hop further back in time for the twanging, surf-goes-Western piece 'Mr. Something', a very cinematic sounding tune with a great atmosphere. 'Thunder' is a real highlight and the closest the come to something that The Raveonettes could have made, but it has Oracle O.'s identity stamped all over it; it's the start of a final trio that encapsulates the band, being followed by the slow and bluesy 'Somewhere' that explores different areas over it's five-plus minutes, and finally the moody but understated 'Crying'. It barely needs saying, but 'Cracking The Eyes' is a wonderful album, and one that shifts around enough not to let you get bored.
Oracle O.'s
website
Stream the album in full
Buy the album
Catch them live:
Jun 21 Berlin, DE
Jun 22 Berlin, DE
For more news, reviews and downloads follow The Sound Of Confusion on
Facebook
or
Twitter
contact@thesoundofconfusion.com