Album review by kev@thesoundofconfusion.co.uk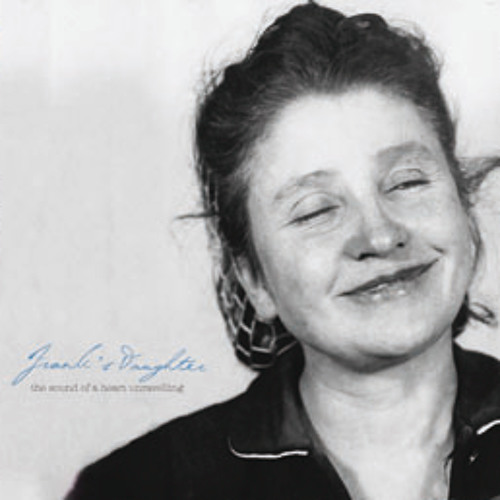 It's well known that, despite the fact that he's clearly an immensely talented singer, other vocalists
hate
being compared to Thom Yorke. Whether Frank of Brooklyn-based UK duo
Frank's Daughter
is one of them we don't know, but sorry Frank, it's unavoidable here. The music that the pair make (Frank is joined by Arthur, which makes them sound rather like an comedy duo from the 1940s), as we've mentioned in the past, bears more than a passing resemblance to the Oxford band too, yet it somehow straddles the 1990s period where they had all those hits and so on, and the more experimental but similarly acclaimed period since. These two craft very well made songs that are filled with emotion and inventiveness, plus, despite the comparison, a certain degree of originality.
Recent single
'Playground 71'/'Best Glow'
has both its tracks wisely included here, and past release
'Fall Fully Backwards'
also makes the cut. It's made quite clear from the start that 'The Sound Of A Heart Unravelling' isn't going to be pop o'clock, and opening track 'We Were Once Waves' is a slow introduction with the haunting refrain of
"what won't kill us will surely die"
. This is followed by the ever so slightly more upbeat (well, it's got drums anyway) song 'Gravity In Glass', and its here that you can spot mark 1 and mark 2 Radiohead colliding. There's no doubting it's a very fine effort, although much like (last reference, promise) Radiohead's later work it sounds better once you've allowed your body to absorb it through repeated plays. We should move away from any notions that Frank's Daughter are any kind of rip-off, because this isn't the case at all.
Besides the aforementioned singles there are other pieces where their ear for innovation comes to the fore. 'Larvik' uses a unique beat to conjure up a strange and stirring atmosphere; one that's pained yet oddly beautiful with it. This could be the album in a nutshell: pained but beautiful. These songs aren't happy, they sometimes sound like lost souls and damaged hearts looking for salvation, but the voice and appetite for new sounds means that, once you've become accustomed to the songs, they're difficult not to fall for. 'Ugly Water' is the closest we get to rock music, but a big fat "alternative" or "experimental" needs to be put before that word. 'Song For The Witches' is something of an anomaly; a slow paced, fragile, piano tune that lays its emotions bare, and 'In A Still Life' has a similar effect. Ending with 'Peace Sleep Goodnight' does offer a mild respite from the anguish. But it is only mild. 'The Sound Of A Heart Unravelling' is full of innovation from a duo who don't want to settle for the norm. It may not be the most immediate record of the year, but give it time and you could just be sucked in by its strange charm.
Frank's Daughter's
website
Stream or buy the album
For more news, reviews and downloads follow The Sound Of Confusion on
Facebook
or
Twitter
contact@thesoundofconfusion.com