Single review by kev@thesoundofconfusion.co.uk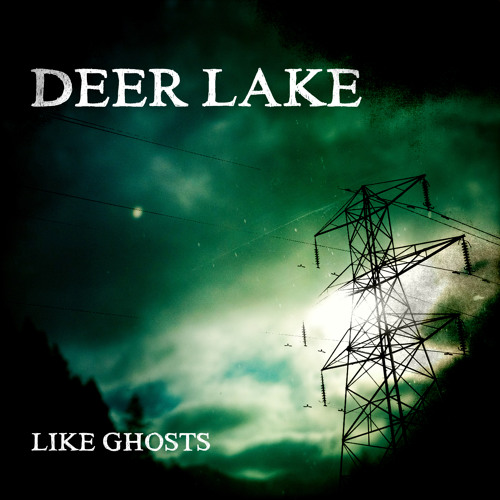 I wonder how many more bands will be able to cram the word "deer" into their name before the current craze ends? A few years ago it was all bears. Anyway, you're probably expecting some kind of alt-country/ US rock-type sounds from a band called
Deer Lake
, and you'd be completely wrong. The first clue is on the cover; you probably wouldn't find electricity pylons on the front of a Grizzly Bear record. These guys are from Scotland and 'Like Ghosts' is their debut single, although it exudes a confidence that you'd expect from a more seasoned bunch than those entering the musical arena for the first time.
There's an epic sound to 'Like Ghosts', and one that doesn't evoke canyons and expansive wilderness. It's tough to envisage what kind of vista this variety of alt-rock
does
evoke, but it's probably more urban and probably less scenic. This is an electric track with a strong vocal and guitars that are capable of hitting some pretty great heights. So really what this song evokes is memories of your favourite towing alt-rock heroes; and not of the egotistical variety, this is a tasteful song with a grandeur that comes naturally and isn't the result of some musicians with a god complex. If they've got a few more of these then they won't be relative unknowns for much longer.
Deer Lake's
website
Buy the single
For more news, reviews and downloads follow The Sound Of Confusion on
Facebook
or
Twitter
contact@thesoundofconfusion.com