Album review by kev@thesoundofconfusion.co.uk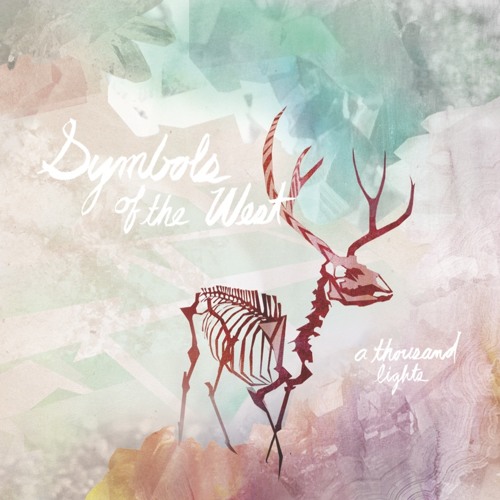 Taking their name,
Symbols Of The West
,
to its metaphorical conclusion, this San Francisco-based duo describe themselves as "future outlaws of sound". Really though, there's nothing remotely outlandish, offensive or unusual here; Symbols Of The West fit in perfectly, they're no outlaws. Debut album 'A Thousand Lights' is made from a strong set of indie/synth/pop tunes that have the potential to be loved by many, hell, there's even a chance of some substantial radio play for some of these songs, and that's without over-commercializing their music. You'll be hard-pushed to find anything you could describe as cutting edge, but since when has that been a prerequisite for good music?
Die-hard outsiders may find them a little too middle of the road, but really that would be a harsh criticism. Songs like 'Radio Tower' and highlight 'Madness' do feel as though they're slightly watered-down versions of School Of Seven Bells but they still impress, as do 'Save My City' and 'Come Alive', both of which could have ended up as tedious acoustic strum-throughs, but the natural sense of mild experimentation prevents this. 'Spirit Canoe' nails a more unique take on electro/indie/pop and might be a good starting point for those with more left-field tastes, as will 'All In Us', and the unusual 'We Are Ghosts' provides a spooky deviation.
Other songs sound like celebrations of their environment; and we're not talking the wild west. 'I Hope You Dance' talks of missing the city. Symbols Of The West could have made a bland chart-indie record but their interest is in creating these sounds in unorthodox ways. They rarely use a drum kit when any other possible percussion techniques could be used, and they don't opt for guitars where different instruments and found sounds will work better. In doing so they've made a much more interesting album that's far more experimental that you first realise.
Symbols Of The West's
website
Stream the album in full
Buy the album
For more news, reviews and downloads follow The Sound Of Confusion on
Facebook
or
Twitter
contact@thesoundofconfusion.co.uk