Single review by kev@thesoundofconfusion.co.uk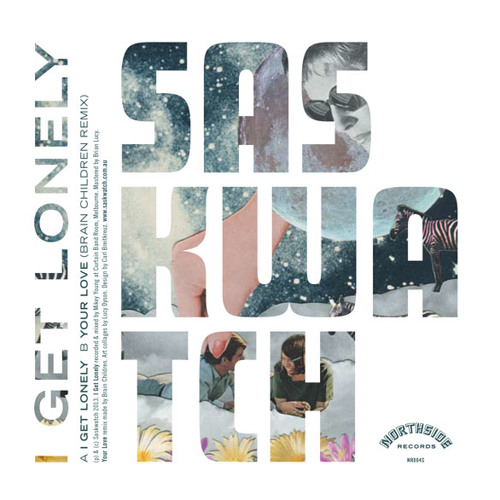 After recently discussing the garage and punk scenes in Australia at the moment, it's brilliant to hear that there are acts out there making these sounds in a more diverse way. Perhaps you could call them cousins to Canada's fab Chains Of Love, but this Melbourne group have taken garage-rock and given it a shot of vintage soul in the arm.
Saskwatch
have about a hundred members and have been around for a few years with an album, 'Leave it All Behind', already available. A trip to the UK is planned for the summer, so keep an eye on their website for updates on that.
In the mean time, get stuck into their new single 'I Get Lonely'. Boasting a 60s-influenced sound with enough of a modern twist to make it sound current rather than a lost relic, there's a lot to love about this song. Be it the sharp, surfy riff, the organ, the soulful, girl-group vocal, the brass section being positioned perfectly in the mix, the breakdown and build up again; it's a heck of a catchy tune. This is a brand new track not taken from the album, so there could be a follow-up in the pipeline. If not, a UK reissue of last year's LP is a must for when they hit our shores again.
Saskwatch's
website
Buy the single
For more news, reviews and downloads follow The Sound Of Confusion on
Facebook
or
Twitter
contact@thesoundofconfusion.co.uk