Single review by kev@thesoundofconfusion.co.uk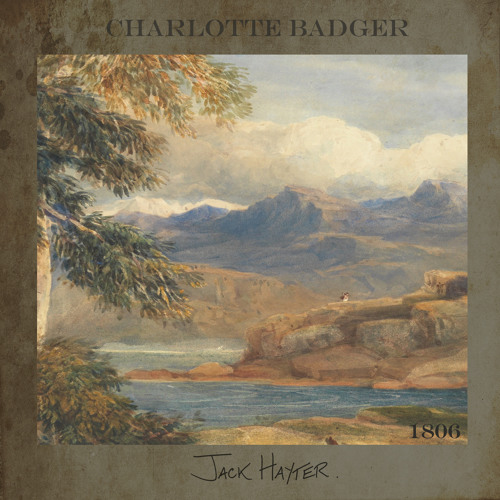 Former Hefner man
Jack Hayter
is in the process of completing a year-long singles release program, so we'll get twelve singles this year which will all be available together too if you'd prefer them as an album, because Jack Hayter's thoughtful and accommodating like that. He's also good at writing songs, something which is fairly essential when undertaking such a project. This month's edition comprises of 'Charlotte Badger' which was written about "the famed female pirate of 1806" (we had to look her up, the only female pirates we knew were Anne Bonnie and Mary Reid) and B-side 'Glass Bells Chime' is influenced by Hans Christian Anderson's story 'The Nightingale'.
He's dipping back into the mists of time for his inspiration then, but it seems to have paid of. 'Charlotte Badger' is a combination of tradition folk and sea shanty, it's traditional storytelling by song, but curiously uses the expected antiquated language along with a more modern turn of phrase. Was "
the pricks
" really a common insult back then? A different feel is created on 'Glass Bells Chime', and a far more modern one, taking in basic electronica alongside the folkish song, it's not quite folktronica, but it's not far off. It screeches gently into action, tells its dark tale and then fizzles to an electronic halt. Both are neatly written tracks and fans can look ahead to a year full of more of the same.
Jack Hayter's
website
Buy the album
For more news, reviews and downloads follow The Sound Of Confusion on
Facebook
or
Twitter
contact@thesoundofconfusion.co.uk