Single review by kev@thesoundofconfusion.co.uk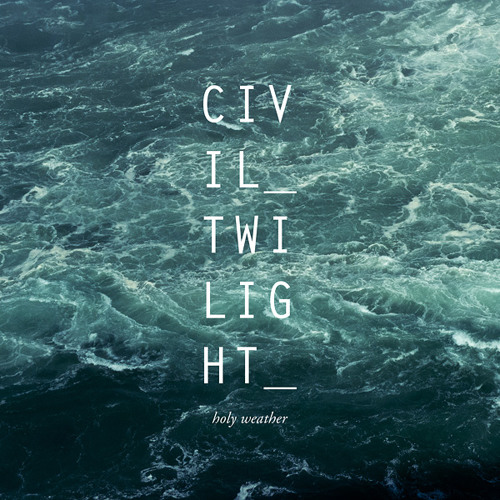 Sound the potential crossover alarm! Originally from South Africa but now based in Nashville,
Civil Twilight
are lining up 'Fire Escape' as their next single, due out on April 1st. Their debut album may not have made much of an impression but with new effort, 'Holy Weather', being released this month, a few choice plays and some coverage in the right publications could see this quartet make the breakthrough from indie/pop curiosity to radio staple. If you believe the press a full-scale guitar revival is on the cards. It's probably not, certainly not in any kind of hurry, but bands who take similar sounds and give them a pop sheen could well see their stock rise this year.
'Fire Escape', depending on media attention, could be an early sign of this. It could have been made for radio play and retains enough of a pop element to hold the middle-ground rather well. Reviews will help of course, and if they have an album of chart-ready songs like this to deliver to us soon then they can expect to be compared favourably to bands like Two Door Cinema Club (they're practically designed for a support slot). The credibility gang will be pleased with the use of "real" instruments and the pop crowd will love the singalong chorus and danceable beats. Of course trendy indie types will call them overly commercial sell-outs, but should Civil Twilight succeed then I doubt they'll be that bothered.
Civil Twilight's
website
Pre-order the album
Catch them live:
April 9 The Borderline, London
For more news, reviews and downloads follow The Sound Of Confusion on
Facebook
or
Twitter
contact@thesoundofconfusion.co.uk