Single review by kev@thesoundofconfusion.co.uk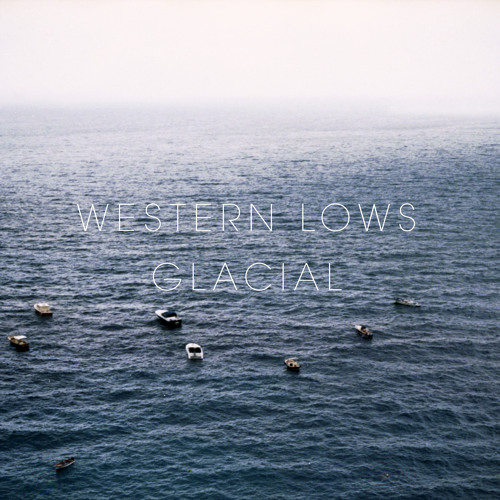 Ah, now this is a sound that regular readers of the site will know well, and if you are a regular reader then we can only assume this is going to be right up your street.
Western Lows
are a trio from Los Angeles and they gradually started coming together in 2011, but finalised the band around a year ago and are set to release their debut album 'Glacial' on July 9th. In giving the album that particular title they've already beaten us to one cliche that we could use to describe their music, although perhaps new single 'Icicles' is a little upbeat to be labelled as such anyway. Press release references Mazzy Star, Guided By Voices and, for this track in particular, The Cure, will give you an idea of where we are.
It would appear that 'Icicles' finds Western Lows at their most poppy, but this is an instantly lovable song. The guitar fires out sheets of shimmering noise that sit in the background while the beat and the vocals are allowed to take the lead. You can totally understand the Cure comparison from the bassline and the general structure of the track, but the vocals are different and the whole thing has more of a fuzzy, misty, staring-at-the-sun-on-the-horizon feel to it. 'Icicles' feels as though it should be listened to in the light, not in the dark, and it should be listened to by the sea, not in the city. Western Lows are shaping up to be another excellent shoegaze/indiepop band.
Western Lows'
website
Pre-order the album
For more news, reviews and downloads follow The Sound Of Confusion on
Facebook
or
Twitter
contact@thesoundofconfusion.co.uk