Single review by adam@thesoundofconfusion.co.uk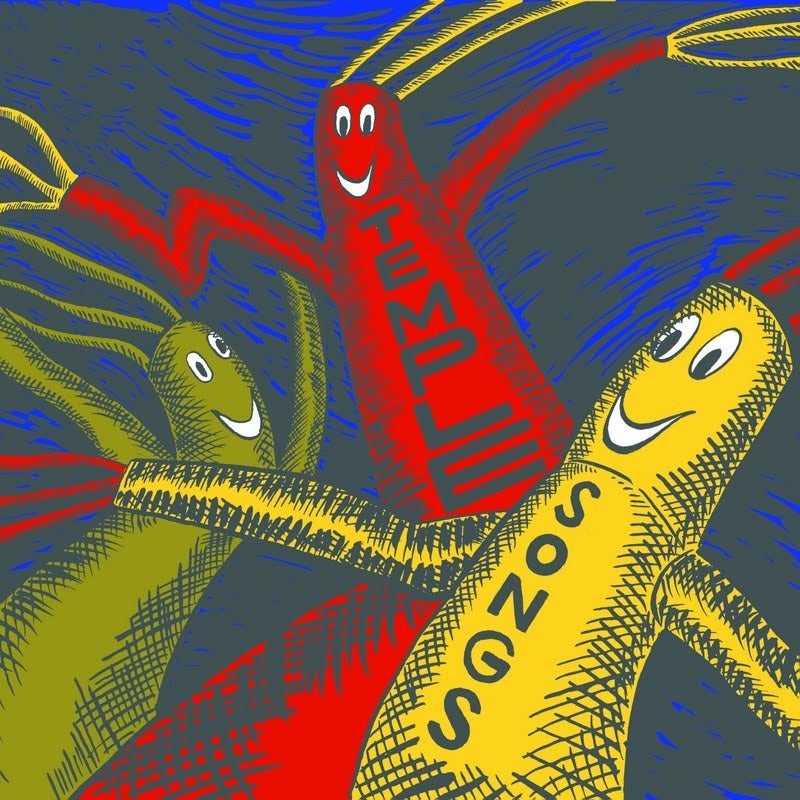 Temple Songs
are a four-piece band from Manchester, and their upcoming debut single 'Passed Caring'is awesome. These guys perform a solid dose of rock with psychedelic undertones that give off a heavy but rhythmic bout of excellence that sits really well with me. With guitar riffs dragged through distortion and a lead guitar melody covered in shards of glass while drums perform a chugging tempo, this track is a vessel of constant satisfaction. The concise structure of the track allows every jagged guitar riff to flow smoothly into one another, and with the almost drawl-like delivery of the vocals I can already feel myself worshipping Temple Songs as a badass band.
'Passed Caring' is a fantastic track and a great start for a band that looks to take 2013 by storm. Temple Songs could easily continue this starting point if they keep doing what they're doing. I can't wait to hear an album from these guys. Also it might make sense to keep an eye on
RIP Records
as the new record label is two-out-of-two on excellent releases with 'Passed Caring' and Black Manila's 'Shake Your Thing'. This could be a great thing.
Temple Songs'
website
Pre-order the single
For more news, reviews and downloads follow The Sound Of Confusion on
Facebook
or
Twitter
contact@thesoundofconfusion.co.uk