Album review by kev@thesoundofconfusion.co.uk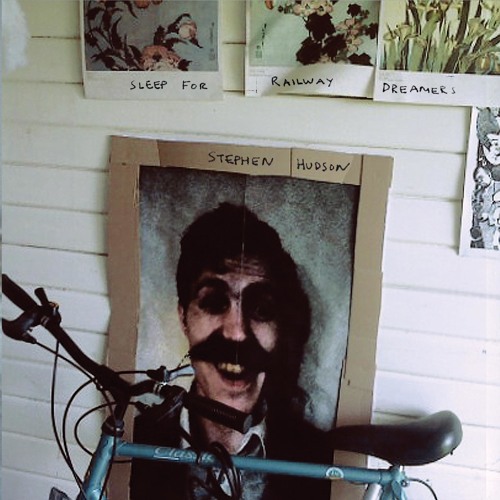 The upshot of the increasingly dull nu-folk scene is that it's opened the doors slightly for artists who make less routine and derivative music using acoustic instruments. Although we've had it up to here with boring people strumming guitars, the whole baroque and chamber-pop side of things is enjoying a rare moment in the spotlight, even if it is the side of the genre that merges with pop music. So for every Ben Howard there's a
Stephen Hudson
who's making more interesting, intricate and simply better music, with better arrangements, better lyrics and without the likelihood that they'd sell their own Grandparents for the chance of a Brit award or Mercury nomination.
'Sleep for Railway Dreamers' is an album that Hudson has tagged as "indie-pop", which is also a suitable description, but the style and arrangements most certainly mean he can add a "baroque" to that too, it has a little more going on that your general indie-pop album. The songs are almost entirely acoustic and laced with plenty of strings. 'Cobwebs' begins with simple guitar but gently begins to swell as other instruments tentatively join in and neatly match the well thought-out lyrics. The words here are anything but cobbled together nonsense. More intricate and more heavily orchestrated is the gorgeous 'Shingles' (it's about a beach, not the disease) and it's top quality orchestral pop.
A high point comes with 'Everything Electric', another brilliantly arranged track that's a match for anyone else treading a similar path and, as the title suggests, is the most electric song on the album. 'Sleep for Railway Dreamers' is a very consistent album, with some tracks that are short in length yet still worthy of inclusion as they add something to the whole experience, which is one of fun and, for want of a better word, quirkiness. Other songs that are worth heading for as a first port of call are the lovely piano-led (but, again, more heavily orchestrated) 'Cathy's Kid is the Newsreader', the upbeat 'Tallulah?' which is almost like early Belle & Sebastian with a different vocalist, and the closing track 'Here's A Clue'. 'Sleep for Railway Dreamers' has had plenty of thought put into it, and it's clearly paid dividends. Stephen Hudson is a songwriter of some calibre.
Stephen Hudson's
website
Stream or buy the album
Catch him live:
June 22 - Glastonferret! the Mad Ferret, Preston
June 27 - Thank Folk for That, Manchester w/Polly & the Billets Doux
For more news, reviews and downloads follow The Sound Of Confusion on
Facebook
or
Twitter
contact@thesoundofconfusion.co.uk