Single review by karla@thesoundofconfusion.co.uk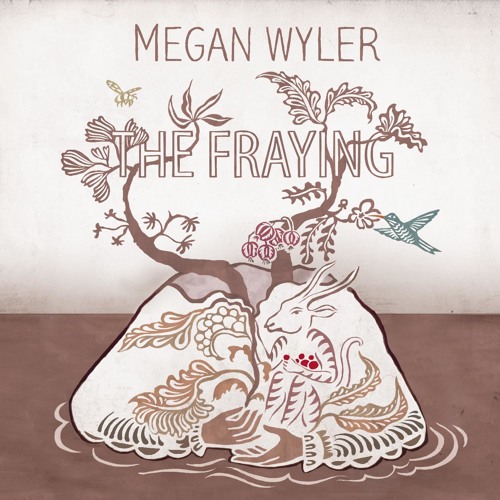 We have a soft spot for
Megan Wyler
here ever since we reviewed her instantly captivating debut single,
'Through the Noise'
last year. So, it comes as no surprise that we were genuinely delighted to hear that she had teamed up with her producer, friend and gifted musician,
Adem Ilhan
for the second single from her debut album, 'Through The Noise (due for release in June). What did surprise us was how the brilliance of the track in question, 'The Frayin'', was almost completely overlooked by us. We got busy, and what we forgot was how music can be circumstantial, and how, as stupid as it sounds, sometimes you need to listen with more than your ears.
To fully appreciate this song, you have to have a sense of silence around you, and a stillness inside of you, or you miss the part where you connect with something seriously beautiful.You might be thinking that male and female duets accompanied by an acoustic guitar are nothing new. Megan Wyler and Adem Ilhan aren't exactly reinventing the wheel but it's safe to say they are masters of their craft. With outstandingly compatible vocals and the intensity and rawness of emotion that can only be found amongst a stripped-back sound, should you be a fan of The Civil Wars in particular, 'The Fraying' will leave you aching for more.
Megan Wyler's
website
Buy the single
For more news, reviews and downloads follow The Sound Of Confusion on
Facebook
or
Twitter
contact@thesoundofconfusion.co.uk