Single review by karla@thesoundofconfusion.co.uk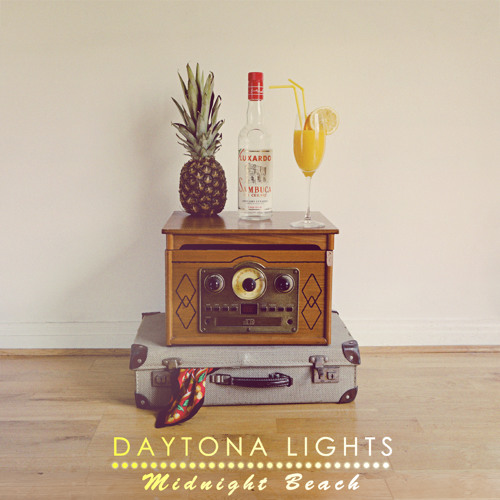 Meet London five-piece,
Daytona Lights
, who spent the majority of 2012 boogying their way around the UK representing a refreshing yet relatively sparse UK "groove-pop" scene. The diversity in venues they have performed at is quite important in relating to the diversity in their music. From Bestival, to Hard Rock Calling, to the Houses of Parliament, to a "debaucherous University Fresher's tour", on top of playing support for ska revival kings, Madness on their 2012 tour. Daytona Lights have gained support from various radio stations (including Radio 1 and Xfm) and achieved an admirable fan base which interestingly, includes Stephen Fry and Boy George.
With creative, individual, 80s-inspired melodies, likeable underlying indiepop bass, jagged guitar, and bouncy keyboard lines, 'Midnight Beach' positively spews contagious funk, giving a preemptive dose of summer to your (almost) spring. Impressively, Daytona Lights' vocal range and harmonies are quite expansive; reaching from keys that could probably give the Bee Gees a run for their money, to a chatty, hip-hop candidness that at parts actually reminded me of parallels between what a male version of Blondie's classic hit, 'Rapture' might sound like. Interested to check out the track? Dancing shoes and cocktails at the ready guys and girls, we'll meet you on the imaginary dance floor, under the disco ball for a feel-good funky time!
Daytona Lights'
website
Pre-order the single
For more news, reviews and downloads follow The Sound Of Confusion on
Facebook
or
Twitter
contact@thesoundofconfusion.co.uk