Single review by kev@thesoundofconfusion.co.uk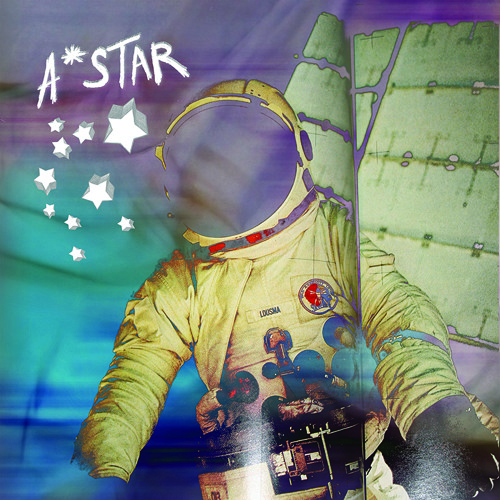 So this is the other of the
two split singles
being released by Chicago pair
A*Star
in the next few weeks, and instantly it sounds better than 'Flashbulb'. Gone is that muddiness, replaced here with a cleaner and sharper sound that still evokes plenty of mood; it's still a brooding number, only this time it feels more alive and has a chorus that elevates it from average to very good. We're talking alt-rock of 20 years previous again, but at least they do it with a certain amount of panache and knowledge. Following the other single, this one has heightened our interest somewhat.
On the flip this time are US trio
Porcupine
, another good match for A*Star in that they seem to share a love of sounds from a similar era, although these guys have a mildly more modern feel; the intro tricks you into thinking you're about to discover another new lo-fi indie band. It completes a quartet of decent songs spread across two pieces of vinyl, two releases that anyone with a penchant for their rock to be that bit grittier and more independent sounding would do well to invest in.
A*Star's
website
Porcupine's
website
The single will be available from
Moon Sounds Records
For more news, reviews and downloads follow The Sound Of Confusion on
Facebook
or
Twitter
contact@thesoundofconfusion.co.uk