Single review by kev@thesoundofconfusion.co.uk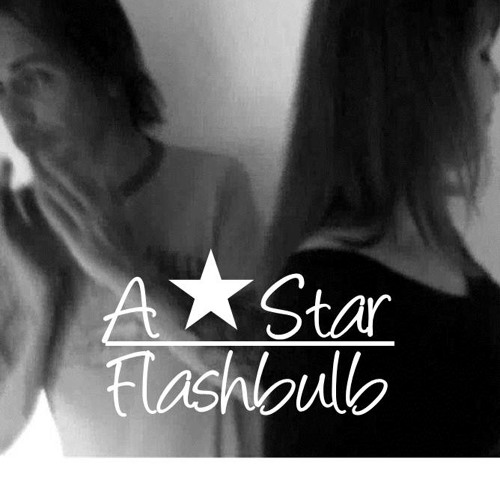 It was only this month that we heard about Chicago duo
A*Star
, although they've been making music together for five years. Single 'Flashbulb' is the first of two split singles they'll be releasing within the space of two weeks from this month. 'Flashbulb' is, as is becoming an ever increasing trend, alt-rock that gives a heavy nod to the early 1990s. The bass is muddy and grunge-like and the overall atmosphere is heavy and crushing, but lifted by a female vocal. Comparison-wise you could perhaps mention The Breeders and Throwing Muses although neither were as straight-ahead rock as this moody number.
Sharing vinyl with them are London group
Blindness
, at least one of whom will be well acquainted with the 90s guitar scene; Echobelly's Debbie Smith. Their half of the deal, 'Last One Dies', is a more experimental one, balancing the weight of the A*Star track with sharper guitars and a generally more sparkly sound, although it's still not exactly sweetness and light. There are some neat effects (Including possible backwards guitar) and if we had to pick we'd say this is the better of the two songs; it has more life and is that bit more daring and cutting. It's surprising to be hearing both of these bands for the first time, but surprises are good, everyone knows that.
A*Star's
website
Blindness'
website
The single will be available from
Boxing Clever
For more news, reviews and downloads follow The Sound Of Confusion on
Facebook
or
Twitter
contact@thesoundofconfusion.co.uk