Article by KevW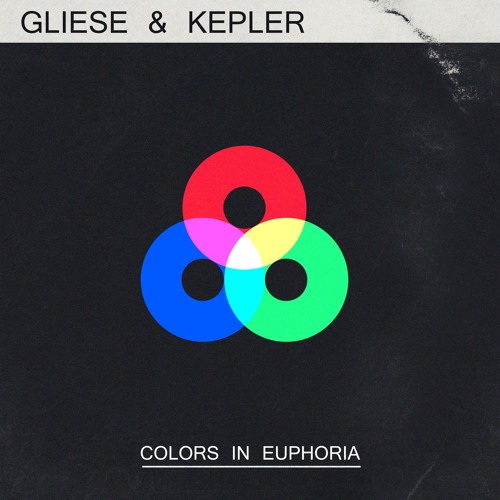 Although they don't give much away, from what we can gather,
Gliese & Kepler
are a full band rather than the duo the name might suggest. But naturally you clever lot were all aware that Gliese and Kepler are both names of stars, right? So the French group clearly have an interest in all things cosmic, and that's reflected in their music. Debut single 'Colors In Euphoria' doesn't make it easy to decipher the lyrics, with the vocals treated and pushed back in the mix, but there's certainly a line about reaching the stars included, so perhaps this astronomical theme is an ongoing concept for them, as it can be with other psychedelic type groups.
'Colors In Euphoria' is definitely a form of psychedelia, but a very relaxed and drowsy one that crosses paths with dreampop a good few times. The two genres can become closely linked, and this is a prime example. Washes of sound drift in and out of the background, while the clattering beat and sharp lead guitar take centre stage, almost turning traditional mixing on its head. This is a gentle and slow-paced track that doesn't scrimp on atmosphere and also doesn't really follow the lead of any of the current big psychedelic bands (Tame Impala have been cropping up in a few end of year lists as usual...) and this is to their credit. It might not be overly commercial, but 'Colors In Euphoria' is easy to listen to and is pure escapism for six minutes. Lovely.
Gliese & Kepler's
website
The Sound Of Confusion on
Twitter
and
Facebook