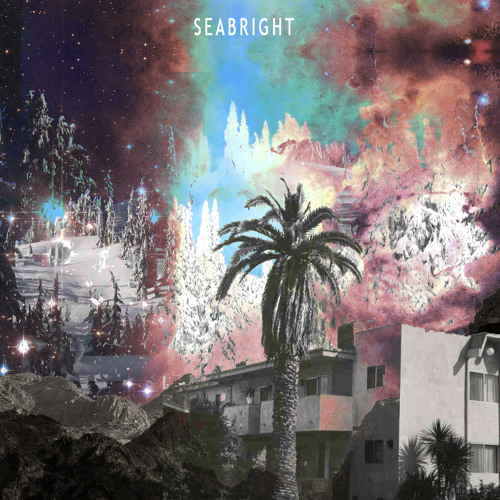 Here are the best free downloads to land in our inbox this week. For a continuous playlist, scroll to the bottom of the page.
Money For Rope - Ten Times
From Melbourne's rich music scene come
Money For Rope
who've just thrown out 'Ten Times', a delightfully enthusiastic and melodic guitar-pop tune which has a surfy twang and a chorus that's as big as their homeland.
Download 'Ten Times' for free by heading
here
Money For Rope's
website
The Broken Needles - Bound To Fade
Also from Melbourne,
The Broken Needles
release their second album 'Holy Coast' today, and from it is the gorgeously lush and cinematic baroque-pop of 'Bound To Fade', a song with a mightily impressive arrangement that should be on heavy rotation just about everywhere.
Download 'Bound To Fade' for free by heading
here
The Broken Needles'
website
Seabright - Fall For You
Californian artist
Seabright
has taken the very essence of what gives songs a summery vibe, bottled it, shaken it about until it's a wonderfully skewed psychedelic liquor and poured it out for us to lap up. 'Fall For You' sounds like sunshine from a parallel universe.
Download 'Fall For You' for free by heading
here
Seabright's
website
Leggy - Sweet Teeth
Blasting us with some beautiful melodic fuzz are new Cincinnati band
Leggy
. 'Sweet Teeth' is a surging ball of garage-punk energy and is taken from the band's debut EP 'Cavity Castle' which is available to download in full for absolutely nothing.
Leggy's
website
Cloud Seeding - Kaleidocycle II
Conceived as a singles project for Brooklyn guitarist Kevin Serra,
Cloud Seeding
's seventh release is an atmospheric, psychedelic instrumental that very much fits the name 'Kaleidocycle', even though we're not sure exactly what that means. It's stellar stuff though.
Cloud Seeding's
website
Faux Flux - You Know
'You Know' finds Brighton trio
Faux Flux
taking their electronic indie sound, nailing a funky beat and some retro synths to it and then letting a pop melody shine through, resulting in a song with some crossover potential and a distinctly chilled groove.
Faux Flux's
website
Formes - The Power Of Now Part 1
Sometimes, improvised jams can be excruciatingly dull. If you get it right though, then you can uncover a new musical path into the unknown that listeners will be more than willing to follow. That's what Dewsbury's
Formes
did recently, so here's the first part of three-section psych odyssey 'The Power Of Now'.
Formes'
website
Follow The Sound Of Confusion on
Facebook
or
Twitter
contact@thesoundofconfusion.com