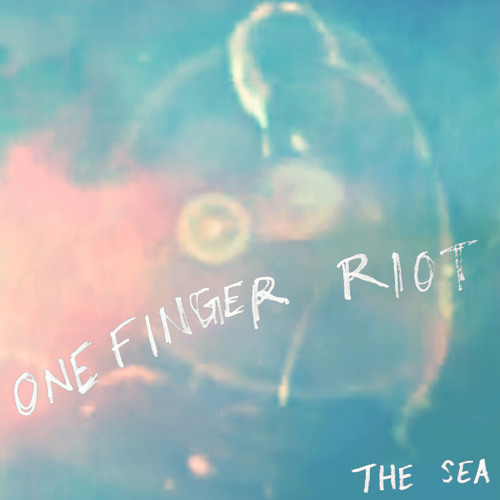 Here are the best free downloads to land in our inbox this week. For a continuous playlist, scroll to the bottom of the page.
The Sea The Sea - Captives
'Tis the time of year when songs that mention the summer are released in their droves, but if only they could all be as good as this. Oxford's
The Sea The Sea
were more of an indie band with post-rock leanings when we heard their
EP from last year
, but new track 'Captives' sees them evolving into a streamlined alt-pop beast. A new EP is due later this year.
The Sea The Sea's
website
One Finger Riot - Give Me A Drug That Works Forever
Continuing a slightly nautical theme, L.A.'s Faris McReynolds, AKA
One Finger Riot
, will be releasing his album 'The Sea' at the end of July, and from it is the gorgeously hazy and softly buzzing lo-fi indiepop tune 'Give me A Drug That Works Forever'.
One Finger Riot's
website
SIN COS TAN - Love Sees No Colour
Finnish duo
SIN COS TAN
sound remarkably good on synth-pop number 'Love Sees No Colour' which has a big chorus and a dreamy atmosphere, but upon discovering they previously worked together in underrated band Villa Nah, it's perhaps no surprise they can knock out tracks of this standard.
SIN COS TAN's
website
alansmithee - Alan Smithee
'Alan Smithee' is the second song this year (after
'The Almighty Alan Smithee Blues'
) in which Livingston's
alansmithee
have referenced their own name, which itself is a pseudonym. This track sounds as though it could have been released by Chemikal Underground in the late '90s, and that's a high compliment. This is a nicely building scuzz-rock tune with piles of atmosphere.
Download 'Alan Smithee' for free by heading
here
alansmithee's
website
YUS - Superbeats
Arizonan musician
YUS
has just released his wonderfully exotic, chilled electronica album 'Talisman'. As well as a remastered version of ace single
'Nowadays'
, you can grab the sparking, gently pulsing and laid-back 'Superbeats' for free right here. If you've been looking for a soundtrack to taking it easy while the weather's warm, then this could be the album you've been after.
YUS'
website
Stream or buy the album
Tripwires - Total Fascination Stuff
With a woozy sound that combines shoegaze with indiepop and then throws in some lovely harmonies, Reading's
Tripwires
have been on our radar since we first heard single
'Catherine, I Feel Sick'
last summer. New track 'Total Fascination Stuff' is another slice of beautifully oscillating noise mixed with some sweet melodies. They really should be getting more attention.
Tripwires'
website
Silent Rider - Six Years
Their forthcoming EP might be called 'Rave Love', but free single 'Six Years' is a much more downtempo affair than that title would suggest. Here,
Silent Rider
use a combination of electronic sounds and guitars to craft a song that quietly creeps up and massages your ears.
Download 'Six Years' for free by heading
here
Silent Rider's
website
Follow The Sound Of Confusion on
Facebook
or
Twitter
contact@thesoundofconfusion.com