Shrag - On The Spines Of Old Cathedrals
This year didn't get off to a great start for the indiepop world, with both Standard Fare and
Shrag
announcing they were going their separate ways just as they seemed to be making headway. The London/Brighton mob have announced a farewell show at The Lexington on March 15th and one last single, 'On The Spines Of Old Cathedrals' from recent album 'Canines'. We wish them well.
Download 'On The Spines Of Old Cathedrals' for free by heading
here
Shrag's
website
Stream the album
Buy the 7"
PVT - Nightfall
Australian trio
PVT
(formerly known as Pivot) release their new album 'Homosapien' this week and included on it is the single 'Nightfall'. This track finds them as determined as ever to do things their own way and shun any trends. So it's somewhat out of step with any scene yet feels perfectly "now" and not like an anomaly. Maybe they simply encapsulate the growing attitude of anything goes as long as it sounds good.
PVT's
website
Stream the album in full
Buy the album
Angelica's Elegy - Rewind All You Footsteps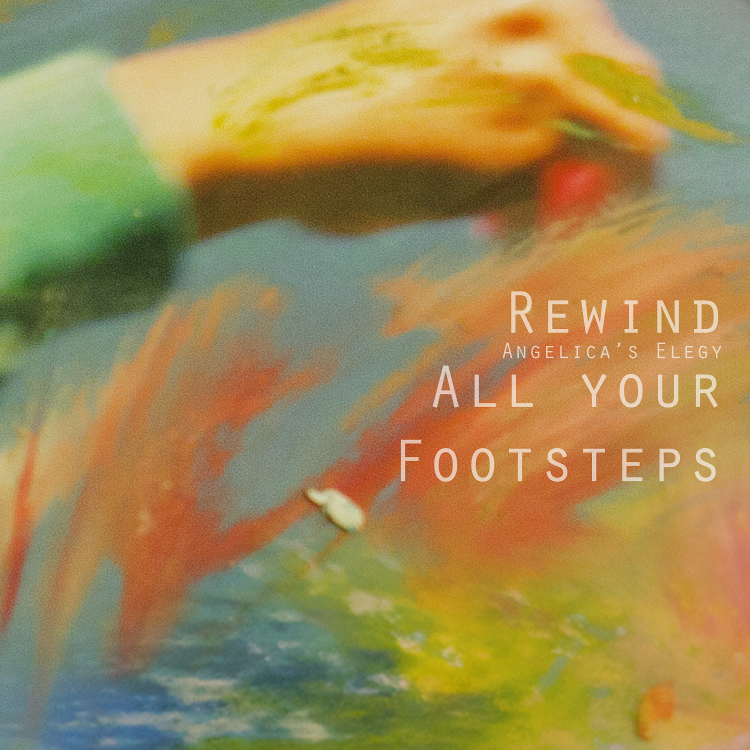 Blimey, we only featured these
the other day
. Yes, these Norwegian dreamy alt-poppers have unveiled the second single from their upcoming album 'Gold Celeste', and it's another excellent track too.
Angelica's Elegy
are another band who don't always play by the rules, and a five-and-a-half minute single shows that, as do the beautiful sounds that prove ever single second is worth it.
Angelica's Elegy's
website
Buy the single
The Physics House Band - Titan
This will be the first track we've heard by this Brighton band, and maybe even one of the first they've released, as we know little about them.
The Physics House Band
are apparently an incendiary live force who've landed a few decent support slots already. The hectic blend of math-rock and sheer frantic madness on 'Titan' goes some way to helping us believe this fact to be true.
The Physics House Band's
website
Catch them live:
April 2013
THU 18 APR The Physics House Band, City Screen Basement, York, UK
MON 22 APR The Physics House Band Boileroom, Guildford, UK
TUE 23 APR The Physics House Band, The Louisiana, Bristol, UK
SAT 27 APR The Physics House Band, Cardiff Buffalo Bar, Cardiff, UK
August 2013
THU 29 AUG The Physics House Band, 65daysofstatic, Johnny Foreigner, Maybeshewill, ArcTanGent 2013, Somerset, UK
OBLIGATORY RECORD OF THE WEEK
Elephant - Skyscraper
Yet again we can tell you little about London band
Elephant
, but here the music really does do the talking. Available now as a name-your-price download with vinyl to follow on March 25th, 'Skyscraper' elegantly mixes doo-wop with modern dreampop. It's a familiar chord pattern but the production is amazing and the backing vocals are enough to stop you in your tracks. If you get to the chorus and it does't make you swoon just a little bit then you probably have no soul.
Elephant's
website
Pre-order the single
Catch them live:
February 2013
WED 27 FEB Elephant, La Boule Noire, Paris, France
March 2013
FRI 08 MAR Elephant, Le Poche, Béthune, France
April 2013
TUE 16 APR Elephant, La Péniche, Lille, France
May 2013
WED 15 MAY Elephant, Theatre Saint Louis, Pau, France
June 2013
WED 12 JUN Elephant, La Dynamo, Toulouse, France
FRI 14 JUN Elephant, Le Poste à Galène, Marseilles, France
For more news, reviews and downloads follow The Sound Of Confusion on
Facebook
or
Twitter
contact@thesoundofconfusion.co.uk