Palma Violets - Last Of The Summer Wine
If any band has got some living up to expectations to do then it's London's
Palma Violets
. Championed heavily by NME who gave them track of the year for 'Best Of Friends', tipped by the BBC Sound Of 2013 and even
SoundsXP
. So it's crunch time as debut album '180' is out this week. They can consider expectations lived up to and we can all breathe a sigh of relief. Here's 'Last Of The Summer Wine'.
Palma Violets'
website
Buy the album
Catch them live:
19 MAR Palma Violets, Lemon Grove, Exeter, UK
WED 20 MAR Palma Violets, The Junction, Cambridge, UK
THU 21 MAR Palma Violets, Queens Social Club, Sheffield, UK
FRI 22 MAR Palma Violets, Electric Circus, Edinburgh, UK
SUN 24 MAR Palma Violets, The Empire Middlesbrough, Middlesbrough, UK
MON 25 MAR Palma Violets, Paul Weller, Royal Albert Hall, London, UK
TUE 26 MAR Palma Violets, O2 Academy Oxford, Oxford, UK
THU 28 MAR Palma Violets, Bitterzoet, Amsterdam, Netherlands
SAT 30 MAR Palma Violets, Debaser Medis, Stockholm, Sweden
April 2013
TUE 02 APR Palma Violets, Molotow, Hamburg, Germany
WED 03 APR Palma Violets, Lido, Berlin, Germany
THU 04 APR Palma Violets, Exil, Zürich, Switzerland
FRI 05 APR Palma Violets, La Flèche d'Or, Paris, France
SAT 06 APR Palma Violets, Charlatan, Ghent, Belgium
TUE 09 APR Palma Violets, Electric Brixton, London, UK
SAT 13 APR Palma Violets, Red Hot Chili Peppers, Vampire Weekend, The xx, Coachella 2013, Indio, CA, US
SUN 21 APR Palma Violets, Red Hot Chili Peppers, Vampire Weekend, The xx, Coachella 2013, Indio, CA, US
TUE 23 APR Palma Violets, The Independent, San Francisco, CA, US
FRI 26 APR, Palma Violets, Biltmore Cabaret, Vancouver, BC, Canada
TUE 30 APR Palma Violets, 7th Street Entry, Minneapolis, MN, US
Caitlin Rose - I Was Cruel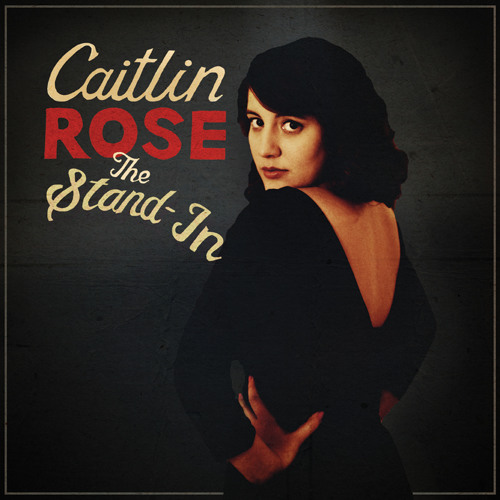 Sharing plaudits right across the board from mainstream outlets to the indie hideaways is the new album from alt-country singer
Caitlin Rose
whose already acclaimed new album 'The Stand-In' is released this week. She's certainly got a great voice and while the songs may be clean and pretty they're also totally irresistible with it. Here's a free download of 'I Was Cruel'.
Caitlin Rose's
website
Stream the album in full
Buy the album
Catch her live:
25/02/13 Brighton at The Haunt
26/02/13 Bristol at Fleece
27/02/13 London at Dingwalls
28/02/13 Leeds at Brudenell
01/03/13 Manchester at Ruby Lounge
02/03/13 Glasgow at CCA, Glasgow
03/03/13 Brixton at Windmill
09/03/13 Nashville at Mercy Lounge
Post War Years - The Bell
London-based
Post War Years
seem to have been around for an age now and we heard the first demos from them five years ago back when we were a radio show. They released the epic electro-pop track 'The Bell' as a single in the autumn and as we missed it then we thought we'd give the little beauty a plug this week as its parent album 'Galapagos' is now available.
Post War Years'
website
Stream the album in full
Buy the album
Catch them live:
16 FEB LEADMILL, SHEFFIELD
17 FEB ACADEMY 2, LIVERPOOL
18 FEB WHELANS, DUBLIN
20 FEB ORAN MOR, GLASGOW
21 FEB ACADEMY 2, NEWCASTLE
22 FEB ACADEMY 2, MANCHESTER
23 FEB OAKFORD SOCIAL, READING
25 FEB CARGO, LONDON
27 FEB KOMEDIA, BRIGHTON
1 MAR THE REGISTRY, PORTSMOUTH
2 MAR SIXTY MILLION POSTCARDS, BOURNEMOUTH
6 MAR A NATION OF SHOPKEEPERS, LEEDS
7 MAR BUNGALOW & BEARS, SHEFFIELD
8 MAR SPANY VAN DYKES, NOTTINGHAM
9 MAR START THE BUS, BRISTOL
Deluxe - Dust
This duo from New Haven, Connecticut first formed in 2009 but were partially put on hold until 2011 when they began working with more ambition.
Deluxe
take care of all instruments and programming themselves and their unusual approach is an odd mix of retro and modern, of electronic and organic. This week they release atmospheric new single 'Dust'.
Deluxe's
website
Buy the single
OBLIGATORY RECORD OF THE WEEK
Black Rebel Motorcycle Club - Let The Day Begin
A brief history of
Black Rebel Motorcycle Club
is that they started off great, went a bit poor, changed their sound and made arguably their best album in 'Howl', went rubbish again and then back to being good. Suck on that Wikipedia! So now they return again, but in what form? As you've guessed by us awarding them OROTW they're in proper scuzzy, dirty rock form on single 'Let The Day Begin' which raises a toast to just about everyone over some fuzzy, psychedelic rock. We're hoping for more of the same from new album 'Specter At The Feast' on March 18th.
Black Rebel Motorcycle Club's
website
Buy the single
Catch them live:
3/10/13 - BELFAST, UK / LIMELIGHT
3/11/13 - DUBLIN, IE / THE ACADEMY
3/13/13 - USINE, FR / ISTRES
3/14/13 - CRANZ-MONTANA, CH / CAPRICES FESTIVAL
3/15/13 - PARIS, FR / TRIANON - SOLD OUT
3/16/13 - PARIS, FR / TRIANON - SOLD OUT
3/18/13 - MILAN, IT MAGAZZINI GENERALI
3/19/13 - TORINO, IT / HIROSHIMA
3/20/13 - ZURICH, CH / KOMPLEX
3/22/13 - AMSTERDAM, NL / PARADISO - SOLD OUT
3/24/13 - MANCHESTER, UK / RITZ - SOLD OUT
3/25/13 - GLASGOW, UK / BARROWLAND
3/26/13 - BIRMINGHAM, UK / INSTITUTE
3/27/13 - LONDON, UK / BRIXTON ACADEMY
3/29/13 - NOTTINGHAM, UK / ROCK CITY
3/30/13 - LEEDS, UK / ACADEMY
4/01/13 - BRUSSELS, BE ANCIENNE BELGIQUE
4/02/13 - LUXEMBOURG, LX / DEN ATELIER
04/04/13 - VIENNA, AT / GASOMETER
04/05/13 - MUNICH, DE / MUFFTHALLE
04/07/13 - BERLIN, DE / COLUMBIAHALLE
4/08/13 - HAMBURG, DE / GROSSE FREIHEIT
4/09/13 - KÖLN, DE / LIVE MUSIC HALL
For more news, reviews and downloads follow The Sound Of Confusion on
Facebook
or
Twitter
contact@thesoundofconfusion.co.uk