Album review by kev@thesoundofconfusion.co.uk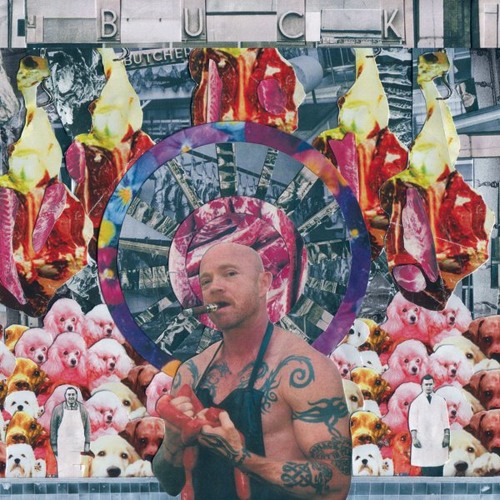 Originally starting out under the alias Jacob's Stories a decade ago, new album 'The Butcher's Voice' will be the second under (what we're assuming is) his real name of
Stuart Warwick
. This assumption comes from the fact that if you were to pick a rockstar name to use then you'd probably go for something like Johnny Thunders or Marilyn Manson, not plain old Stuart Warwick (and I say this whilst having the equally non-rock 'n' roll name of Kev Wright). The music meanwhile, is anything but plain; this is an album of stately chamber-pop that should be commended for the expert way in which grandeur is treated. Rather than opting for overblown, Spectorish arrangements, Warwick often holds back, adding just enough to ordain the songs without swamping them.
'The Butcher's Voice' could be a collaboration between Antony & The Johnsons and Perfume Genius. Much like those two acclaimed artists, most here is piano led, emotive and sometimes a little androgynous. Warwick's sexuality is addressed right from the beginning; the album's opening line is
"I wait by the docks for you, my starched-white sailor boy"
; song titles include
'Sailors', 'Man With A Pussy' and 'The Fairer Sex'; vocally there are moments where it's difficult to tell whether it's a male or female lead, particularly on 'Cherished Muscle'. There's much more to the album than its subject matter. Stuart Warwick's most powerful weapon is that voice, much like the aforementioned Antony Hegarty everything is note perfect, and these are not simple songs to sing either. There's a great range here and a great power that bleeds emotion all over the music.
And the music is very special indeed. The second half of 'Birds That Don't Fly' is almost unbearably delicate; compare that to the spectacular, booming chorus of the title-track or the brilliantly named 'Dame Binned Cow' and the contrast is stunning. There's a playful nature to be found on 'Dreams Of A Tomato Can' and as a whole this album is inventive and passionate. You'd struggle to get them mixed up, but Stuart Warwick belongs in the same category as artists like Scott Walker and Kate Bush in that his music is unique and innovative but classically influenced and timeless with it, plus, like those legends, it benefits from repeat plays. You get the feeling that 'The Butcher's Voice' will go on unraveling its complex magic for a while yet, time will tell but we could be looking at one of the first great albums of 2013.
Stuart Warwick's
website
Pre-order the album
For more news, reviews and downloads follow The Sound Of Confusion on
Facebook
or
Twitter
contact@thesoundofconfusion.co.uk