Single review by kev@thesoundofconfusion.co.uk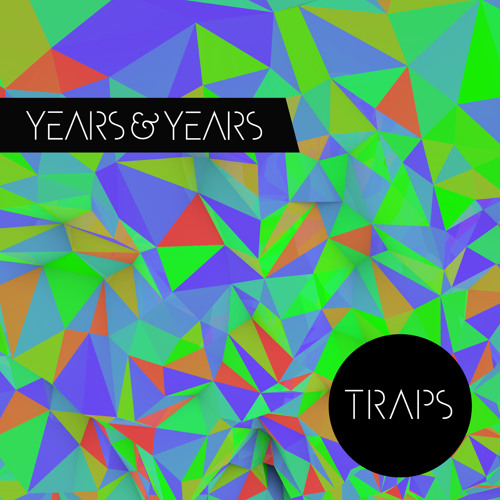 A few years ago Anglo/French label Kitsune seemed like a trendy boutique specialising in electronic and electro/indie bands, as well as, oddly, its fashion line. Their most famous permenant signing is probably Two Door Cinema Club, a band who are possibly a bit mainstream to be indicative of the label as a whole. Many famous bands have passed through their ranks, releasing one-off singles and such (Bloc Party, Hot Chip, Digitalism, Phoenix Cut Copy and
many
more). So they have a knack of spotting talent.
Years & Years
are the latest edition to that illustrious list, the unsigned London group with release a single on Kitsune on September 9th.
As mentioned, the majority of Kitsune's acts deal in electronic sounds, but
Years & Years
are perhaps closer to experimental indie, you could easily put them in a similar bracket as Two Door Cinema Club. 'Traps' could be an indie/guitar tune, but the band are pushing the sound to break free from that and the result is electro-pop, but electro-pop that will appeal to a wider audience, including those who generally favour guitars. Having such a good song released on a label that holds some respect could see Years & Years do well. They have the potential, that's for sure.
Years & Years'
website
Buy the single
Catch them live:
Kitsune Maison Show, Thurs, Nov 7, LA BOULE NOIRE, Paris
For more news, reviews and downloads follow The Sound Of Confusion on
Facebook
or
Twitter
contact@thesoundofconfusion.com