Single review by kev@thesoundofconfusion.co.uk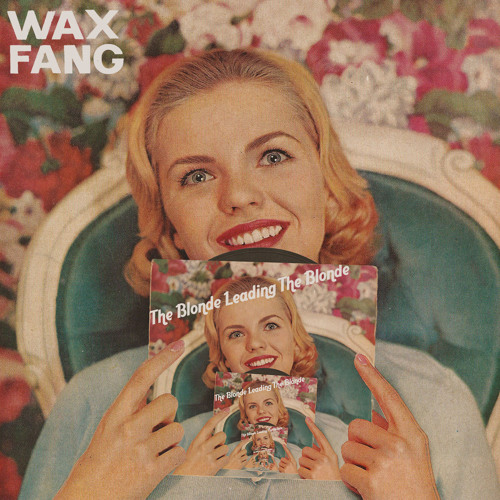 As Roy Walker used to say, "you're playing catchup". Yes we are.
Wax Fang
are releasing three stand-alone singles, the second of which was released this month and we'll be featuring very shortly, but we totally missed out on the first part of the series: 'The Blonde Leading The Blonde', a song which has a pun-tastic title and also, so we're promised, an amazing video. Having now watched it, we'll go along with it being very entertaining and well made, but perhaps stop short of calling it amazing. But only just.
It's a cracking tune too, with Wax Fang managing to make guitar music that would fit descriptions like alt-rock or indie but sounds unlike any other band going. 'The Blonde Leading The Blonde' hasn't ripped up the rule book, more just flicked through it to get the general gist of things and then set about making some noise. We get some nice guitar breaks, a big chorus, some classic
"whoas"
and generally a few other things that make guitar music sound good. Give it a listen, we think you'll approve.
Wax Fang's
website
Buy the single
Catch them live:
Oct 11 Cosmic Charlie's, Lexington, KY
Oct 12 Belknap Fall Festival, Louisville, KY
For more news, reviews and downloads follow The sound Of Confusion on
Facebook
or
Twitter
contact@thesoundofconfusion.com