Single review by kev@thesoundofconfusion.co.uk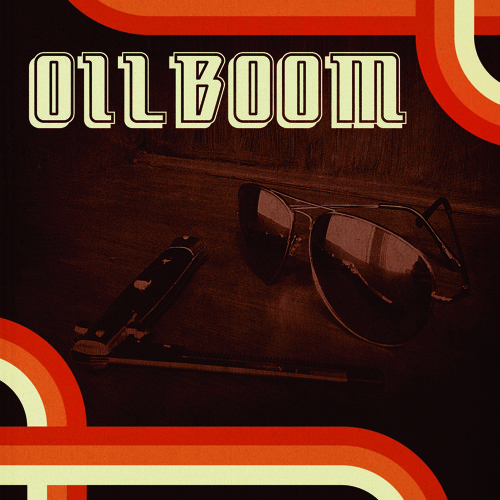 It's great that garage-rock refuses to die (if you have a penchant for that sort of thing of course). Since The Wailers in the late '50s, through The Sonics, The Standelles, the whole revival the genre went through during the punk revolution of the '70s and the more modern resurgence that began at the turn of the century, primitive, catchy, raw and concise guitar tunes just won't lay down and die.
Oil Boom
are from Dallas and quite rightly put themselves in a similar bracket to modern proponents such as Hanni El Khatib and The Black Lips. It's that same primal rock sound.
It's a shame that stadium behemoths stole the genre and made it so grotesque, but brilliant that, with songs like '45 Revolutions Per Minute', there are those out there who understand the true principles of rock n' roll and won't let it be taken away. They probably won't have platinum albums, but that's not the point. As much as some very rich musicians and impresarios refuse to admit it, not every musician is in the business to get as rich as possible. Most have much more worthy intentions like creating top tunes. And that's what Oil Boom are about.
Oil Boom's
website
Buy the single
Catch them live:
Sep 14 Panther Island Pavilion, Fort Worth, TX
Sep 21 FC Dallas Stadium, Frisco, TX
Sep 28 Pecan Festival, Austin, TX
Oct 04 Continental Club, Houston, TX
Oct 05 Sundown at Granada, Dallas, TX
Oct 12 Flying Saucer - Beerfest, Fort Worth, TX
Oct 19 Lolaspalooza, Fort Worth, TX
Oct 25 Blue Note, Oklahoma City, OK
Oct 26 Mercury Lounge, Tulsa, OK
Nov 09 Granada, Dallas, TX
For more news, reviews and downloads follow The Sound Of Confusion on
Facebook
or
Twitter
contact@thesoundofconfusion.com