Single review by kev@thesoundofconfusion.co.uk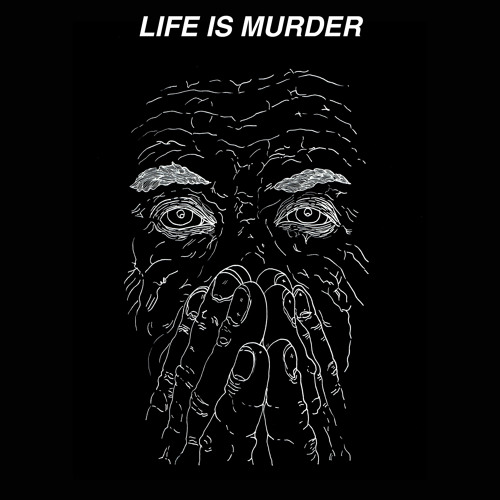 Simple pop/rock songs can be wonderful things. Usual format: intro, verse, bridge, chorus, repeat, maybe chuck in a solo/breakdown of some sort. This formulaic approach can also be incredibly lazy and has led to the downfall of many talented musicians who just couldn't break free from those restraints enough to make their songs more interesting. This generally applies to "alternative" music more than the mainstream. Boston duo
Kal Marks
will be releasing their new album, also called 'Life Is Murder', next week, and they deserve credit for shaking off those shackles. This single is a gritty alt-rock song that's comprised of many segments, all of which fit together neatly: you can't see the joins, it's purely a song that goes off on its own journey, foregoing formulas and repetition.
With contorted vocals giving an unusual appeal to a track that's designed to be (slightly) unusual, the grungy guitars are ever present, but the way they, and the voice, is used takes a few twists and turns. Seeming to be giving us a thoroughly likeable modern rock 'n roll song for the first half, the pair then let the music dictate where it goes, slowing for a brief period before returning as though it's just remembered the evil sins it's committed. This forbidding ending which then returns to a final minute or so of thrashing guitars and drums tells us we're not dealing with normality, we're dealing with ideas, and so long as these ideas are good, they'll beat the formulaic all day long.
Kal Marks'
website
Buy the album
Catch them live:
09/19 Bard College
09/20 Baltimore MD. Club K
09/21 Harrisonburg VA. Crayola House
09/22 Richmond VA. @ BOYZHOUSE
09/23 Greensboro NC. @ TYP HAUS
09/24 Asheville NC @ Apothecary
09/25 Atlanta or AThens (PLEASE HELP)
09/26 Nashville, TN @ Stone Fox Tavern
09/27-28 Louisville KY Cropped Out
09/29 St. Louis, MO @ CBGB
09/30 Chicago @ Wally World
10/01 Iowa Please Help!!!
10/02 Minneapolis
10/03 Milwaukee
10/04 Chicago @ Observatory
10/05 Kalamazoo MI. @ Milhouse
10/06 Columbus OH. @ Treebar
10/07 Pittsburgh
10/08 Philadelphia
10/09 New Brunswick Cooler Ranch
10/10 BROOKLYN
10/11 SUNY
10/12 Boston
For more news, reviews and downloads follow The Sound Of Confusion on
Facebook
or
Twitter
contact@thesoundofconfusion.com