Single review by kev@thesoundofconfusion.co.uk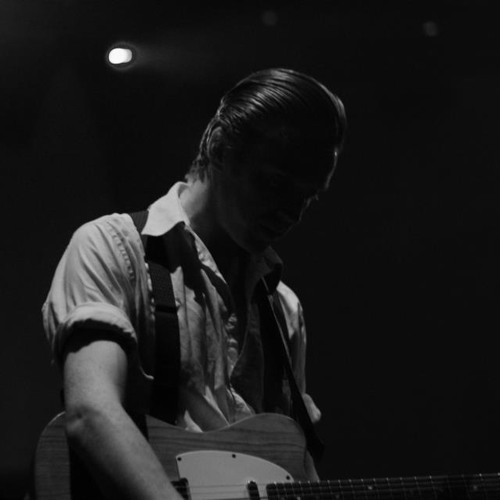 We first clapped our ears upon 'Young And Carefree' when we featured
Night Engine
back in October
and they had several songs streaming online. We didn't bother mentioning this song, as the other tunes they were streaming at the time (the player has changed slightly now) were much more noteworthy. Night Engine
were taking all of what made the 1980s pop scene bad and turning it into good. They have something a little extra, perhaps an advantage gained with the benefit of hindsight, and they make funky New Romantic tunes with some of the class of Talking Heads or maybe Nile Rodgers-era Bowie.
Were we right to single out other songs in favour of the track they've chosen to be their second single? Well there's nothing wrong with 'Young And Carefree', but knowing that they have 'On And On' and 'I'll make It Worth Your While' hidden away somewhere our stance remains the same. Although these may be being held back for future singles, perhaps a big push come festival time. So for now, 'Young And Carefree' will more than suffice, but if it's your first time of hearing this lot then it might be worth a trip to their
SoundCloud page
where you'll find argueably better examples of their work.
Night Engine's
website
Pre-order the single
Catch them live:
May 16
The Great Escape, Brighton, United Kingdom
May 24
Dot To Dot Festival, Manchester, United Kingdom
May 25
Dot To Dot Festival, Bristol, United Kingdom
May 26
Dot To Dot Festival, Nottingham, United Kingdom
May 30
London XOYO, London, United Kingdom
Jun 09
Mr Kyps, Poole, United Kingdom
Jun 12
Zephyr Lounge, Leamington Spa, United Kingdom
Jun 13
Hare and Hounds, Birmingham, United Kingdom
Jun 17
Cluny, Newcastle Upon Tyne, United Kingdom
Jun 18
The Studio, Hartlepool, United Kingdom
Jun 23
Redbourn Club, Scunthorpe, United Kingdom
Jul 18
Henham Park, Beccles, United Kingdom
For more news, reviews and downloads follow The Sound Of Confusion on
Facebook
or
Twitter
contact@thesoundofconfusion.co.uk