The Archetypes - Steady Heart
London band
The Archetypes
have reason to be cheerful at the moment. They've just got themselves a gig at London's famous 100 Club, so if you're in the capital you can check them out on May 24th when they'll hopefully be playing, amongst other things, this free track, 'Steady Heart, which is a thumping alt-rock tune that has the potential to sound huge in the live arena.
The Archetypes'
website
Camera Obscura - Fifth In Line To The Throne
In what is now a quite lengthy career, Scottish indiepop heroes
Camera Obscura
seem to have figured out how to go about making records without putting a foot wrong. Fifth album 'Desire Lines' is out on June 3rd and its first single
'Do It Again'
bagged them an OROTW spot. Freebie 'Fifth In Line To The Throne' isn't about Princess Beatrice, its the kind of typically beautiful song they do so well.
Catch them live: (listed in reverse order, as on their website)


27/07/13 / Indietracks Festival
14/07/13 / Bunbury Music Festival , Cincinnati
13/07/13 / Variety Playhouse, Atlanta
12/07/13 / Haw River Ballroom, Saxapahaw
11/07/13 / Filene Center at Wolf Trap, Vienna
10/07/13 / Bank Of America Pavillion, Boston
09/07/13 / Mann Center, Philadelphia
08/07/13 / Central Park Summer Stage, New York
08/07/13 / New York, NY / SummerStage - Central Park
06/07/13 / Central Park Summer Stage, New York
04/07/13 / Toronto Urban Roots Festival , Toronto
03/07/13 / Montreal Jazz Festival , Symphony Hall, Montreal
01/07/13 / Hill Auditorium , Michigan
29/06/13 / Aragon Ballroom, Chicago
28/06/13 / Kanrocksas, Kansas City
27/06/13 / Gothic Theatre, Denver
26/06/13 / Urban Lounge, Salt Lake City
23/06/13 / Commodore Ballroom, Vancouver
22/06/13 / Showbox at The Market, Seattle
21/06/13 / Crystal Ballroom, Portland
19/06/13 / Regency Ballroom, San Francisco
18/06/13 / Wiltern Theatre, Los Angeles
16/06/13 / Soho, santa barbara
09/06/13 / Rockness Festival, Dores near Inverness
08/06/13 / Newcastle Northumbria University, Newcastle upon tyne
07/06/13 / Leeds Cockpit, Leeds
06/06/13 / Heaven, London
05/06/13 / Manchester Academy 2, Manchester
04/06/13 / The Liquid Room, Edinburgh
25/05/13 / Primavera, Barcelona
22/05/13 / The Brickyard, Carlisle
Astari Nite - Pyramids
This group from Florida have recently been lucky enough to hook-up with Grammy award-winning producer Steve Thompson (Blondie, Madonna, Metallica) to make their debut album. The first track that Astari Nite have taken from these sessions is free single 'Pyramids' which is generation spanning electro-pop that borrows from new-wave, '90s dance and current synth music.
Astari Nite's
website
Umlomo - #60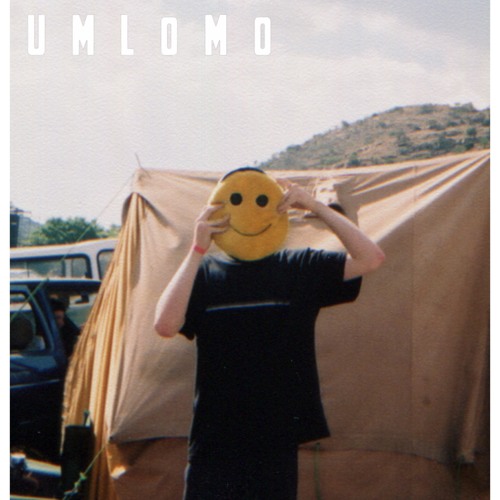 London-based artist
Umlomo
sounds like he's had an interesting life, and not all of it fun. He doesn't give his songs names, only numbers, as this way he can distance himself from their meaning; they're often written about loss, whether it be his band who split causing him to move from Africa, or the soulmate he lost along the way. Whichever, '#60' is a thoroughly decent lo-fi alt-rock song.
Umlomo's
website
Stream or buy the EP
Me And Jane Doe - We'll Sway And Call It Dancing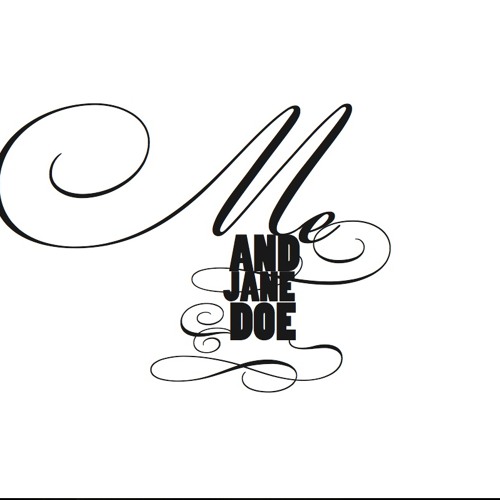 In their own words,
Me And Jane Doe
are a "Vienna-based queer-feminist electronic/trip-hop/new-wave kind of band." They consist of a techno DJ, a burlesque dancer, an illustrator and a punk. So not your regular four-piece set-up then. Going on 'We'll Sway And Call It Dancing' they've described their sound pretty well perfectly. It would be interesting to see what their live shows are like though.
Me And Jane Doe's
website
For more news, reviews and downloads follow The Sound Of Confusion on
Facebook
or
Twitter
contact@thesoundofconfusion.co.uk