Single review by kev@thesoundofconfusion.co.uk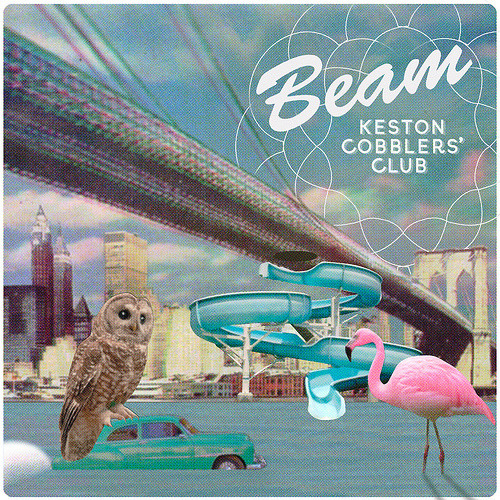 We've mentioned before about how the folk revival refuses to go away. Maybe it's a natural human reaction to go against the exponentially increasing amount of digital technology that surrounds us. It's nice to get authentic music and stuff, things played on real instruments and so on, but if a song sounds better created using the most cutting edge technology available then we'll take that any day thanks. And to be honest, half of the modern folk bands only got signed of the back off a couple of artists having major success, and their music is bloody awful. It's not folk at all. It's a wolf in sheep's clothing and we're all buying into it,
Keston Cobblers' Club
are a little different though. This may not be pure, traditional folk, but neither is it trying to capitalise on the success of others; it's not an overly commercial song and when the voices sing together it's quite majestic and has a cracking chorus. So by the looks of things, this lot are one of the good guys when it comes to the whole "nu-folk" scene and seem capable of writing tracks that can be both anthemic and humble. So as long as you can put up with archaic phrasing like
"fare thee well"
you should be OK with Keston Cobblers' Club. Oh, and the video is inspired...
Keston Cobbler's Club's
website
By the single
Catch them live:
May 12
Cobblers support RUE ROYALE, London, United Kingdom
May 18
Folk night (part of the Dulwich Festival) London, United Kingdom
Jun 08
CHUMS fundraiser night
Silsoe, United Kingdom
Jun 26
Glastonbury, Somerset, United Kingdom
Jul 05
Barn on The Farm Festival, Gloucester, United Kingdom
Jul 14
LeeFest, Warlingham, United Kingdom
Jul 18
London Folk Fest, Balham, United Kingdom
Jul 19
Larmer Tree Festival, Salisbury, United Kingdom
Jul 28
Secret Garden Party, Huntingdon, United Kingdom
Aug 03
Dranouter Festival, Dranouter, Belgium
Aug 08
Wilderness Festival, Oxfordshire, United Kingdom
Aug 15
Green Man festival, Wales, United Kingdom
Sep 23
HEADLINE TOUR > Nottingham, United Kingdom
Sep 24
HEADLINE TOUR > Brighton, United Kingdom
Sep 25
HEADLINE TOUR > Bristol, United Kingdom
Sep 26
HEADLINE TOUR > London, United Kingdom
Sep 27
HEADLINE TOUR > Manchester, United Kingdom
For more news, reviews and downloads follow The Sound Of Confusion on
Facebook
or
Twitter
contact@thesoundofconfusion.co.uk