Album review by kev@thesoundofconfusion.co.uk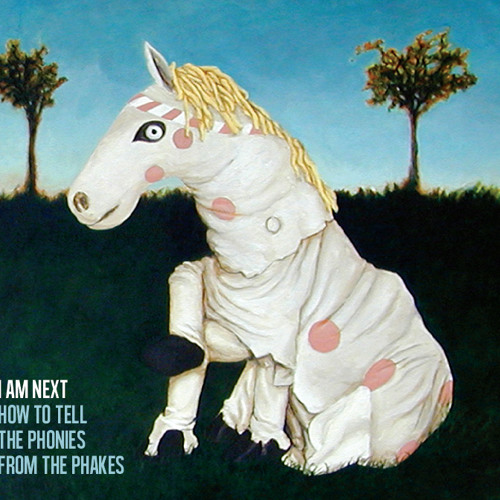 This may be the debut album from Boston band
I Am Next
but none of the members of the group are novices. Calling them a supergroup might be pushing it, as The Travoltas, Hullabaloo and Madding Crowd were never household names, but many alt-rock fans will at least know the names, if not their music. And when you put these parts together that's exactly what you get: alt-rock. The quartet show an overwhelming love for guitar, with these ten songs being made up of layer upon layer of varying six-string sounds, ranging from melodic, indie-type numbers, to heavier punk or grunge.
The opening bars of the opening song 'Shackled' dive straight into distorted guitar, and it's all very reminiscent of the very same era and bands that so many people are looking to at the moment: the sound of bands such as Dinosaur Jr, Pavement and Bob Mould, the latter being a clear influence on much of the album. What I Am Next do well is hurtle through these songs so that you're not even given the chance to get bored. There's variation here but it doesn't come in the tempo, more in the grittiness of the songs. Tracks like 'Scene Of One', 'Radio Wave Goodbye' and 'Hallucination Mania' all fly past, trailing colours of melody as they do so.
There's a rockier side to certain songs. 'Black Hole' doesn't take any prisoners, 'Back In Line' is one of the more grungy tracks, juxtaposed with harmonies, perhaps like early Teenage Fanclub, 'Lost In The Crowd' also likes its riffs, as does 'Flashbulb' which immediately follows it. Some tracks sit in between like 'Leeches' which is sunny harmonies with more conventional, crunching rock riffs; it's totally unstoppable, and also the stop-start 'Prime Deceiver'. As an album, 'How To Tell The Phonies From The Phakes' won't go down in the history books, but that said, it's very difficult to fault and just about as solid as they come.
I Am Next's
website
Stream the album in full
Buy the album
For more news, reviews & downloads follow The Sound Of Confusion on
Facebook
or
Twitter
contact@thesoundofconfusion.co.uk