Album review by kev@thesoundofconfusion.co.uk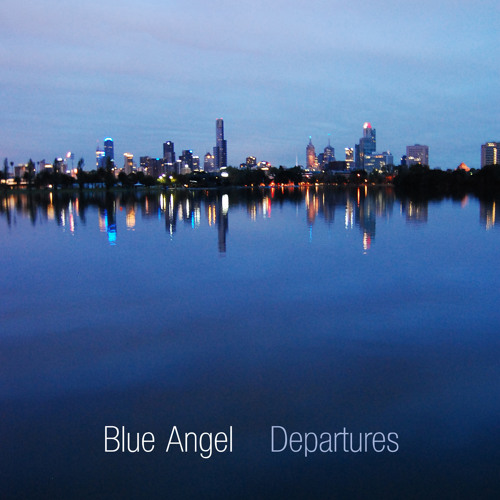 Following their excellent recent single
'43 Days'
, the song which opens proceedings here, London duo
Blue Angel
are getting set for the release of their debut album 'Departures' on May 20th. That single, much like 'Beautiful Day' and 'One More Down To Go' before it, takes trip-hop and lightens the overall feel by a shade or two, making for a more accessible sound in general, and maybe one that's more marketable too. It's certainly refreshing to hear an electro-pop duo (and there seem to be millions of these doing the rounds at the moment) making songs that are different from their contemporaries, even though you'd be hard-pushed to describe their music as original.
Taking from the past is, of course, something that's been a permenant fixture since the dawn of recorded sound, and even before. In terms of consistency, 'Departures' ranks highly and doesn't have any particularly weak links, although the odd song goes a bit Morcheeba ('Open Spaces' and 'Break Your Eyes Open' are very nice, but that's the problem, they're just a bit, well, nice). When they apply a bit more verve to songs is when they sound best, and this can be summed up in 'La Conexion', a track that begins in a mundane manner, and then drops in a bigger beat, some female vocals and a few other added extras to become much more listenable.
On the plus side, songs such as 'Behind The Sun' allow themselves to be propelled by energy; Blue Angel don't need to slow things down to try and find some soul, they have that naturally, in both the vocals and the production. So it is the more upbeat numbers that work best, along with the more experimental ones like 'Departures'. That said, 'Colour Of Summer' and 'A Little Beauty' are a good alt-pop songs. This must leave Blue Angel at something of a crossroads: do they keep plugging away with the more accessible songs and hope for chart success, or do they push the barriers and experiment further? It could be a risk but we know which side of their music appeals to us the most.
Blue Angel's
website
Pre-order the album
For more news, reviews and downloads follow The Sound Of Confusion on
Facebook
or
Twitter
contact@thesoundofconfusion.co.uk