Album review by kev@thesoundofconfusion.co.uk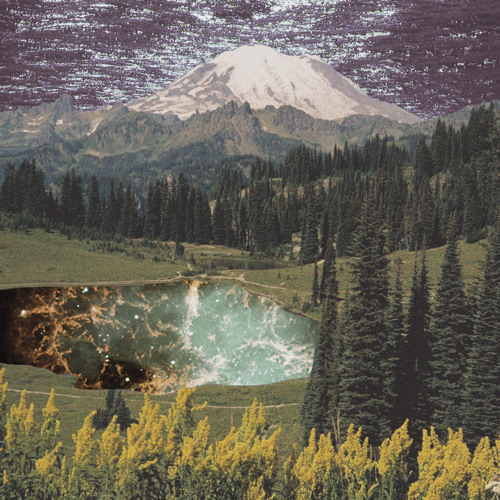 With the recent piqued interest in psychedelia and shoegaze, both enjoying a higher profile than they have for many years, also comes a growing interest in other associated genres such as krautrock and drone-rock. Both are easy to get wrong, but drone-rock in particular requires a certain skill. For every decent drone record made there are several dodgy efforts by bands who don't understand the genre; their music may drone, but that doesn't mean it's pleasant, and more often than not you're more likely to fall asleep than become hypnotized and gain anything from the music.
There's plenty of bad, but get it right and the results can be staggeringly good. We'll point you in the direction of Spacemen 3's 'Revolution or Wooden Shjips' 'Shrinking Moon For You' for examples of how it should be done. That said, music of this form will never satisfy the needs of the public at large and will always remain a niche market. Among the bands currently carrying the torch for the power of repetitive noise are
Documenta
and
Parastatic
. We can add Glasgow's
The Cosmic Dead
to that list, and specify that the music they offer is proper drone-rock specifically for fans of the genre. We're talking four songs in 74 minutes type drone here; this is not for the faint hearted.
Songs of this length are difficult to express in words, but 'Inner Sanctum' is an amalgamation of all the bands mentioned above, plus the space-rock of Hawkwind who they also cite as an influence. The skill required to hold attention for such long periods is difficult to master, but 'Gustav Björnstrand' (at 13 minutes, the shortest song here) is a track that does so in some style. Guitars waver and groan and quiver and reverberate, the bass is reminiscent of Wooden Shjips; this is the real deal. 'The Mass of Betelguese' has a slightly more exotic flavour and slowly creaks along, gradually snowballing as it does until it's shrouded in static noise. They hit a good groove on the title-track, another that's driven by some fine bass work and also builds and builds, getting progressively more tense and exciting. The song a few people may struggle with is 'Hello, SATAN' where that mesmerising groove is replaced by sheets of scree and a plodding beat. Really though, 'Inner Sanctum' is the most daring and certainly the best drone album we've heard so far this year.
The Cosmic Dead's
website
Stream or buy the album
For more news, reviews and downloads follow The Sound Of Confusion on
Facebook
or
Twitter
contact@thesoundofconfusion.co.uk