Album review by kev@thesoundofconfusion.co.uk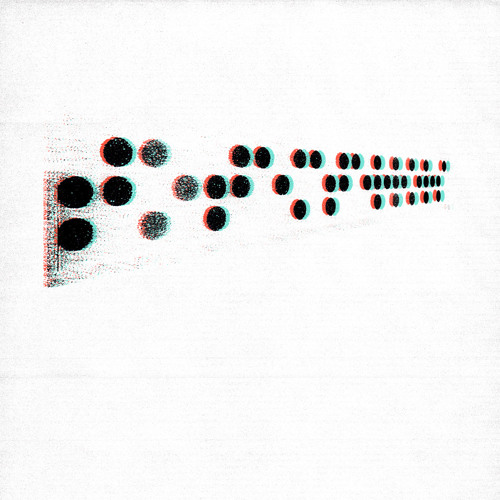 Yes, that album title is an ironic dig at the file-sharing culture, although
Totem Terrors
actually funded their debut album through a Kickstarter campaign, so their fans have gladly dipped into their pockets to get a piece of the pie. With members split between Cardiff and the ubiquitous Brighton scene, this first offering serves up its eleven songs in just under 23 minutes. It's not uncommon for indie/indiepop/post-punk bands to have records made up of tunes that strip off any excess fat and get to the point, and this is a tradition that's followed here, as each of those three genres could be used to describe the music of this band.
Take opening track 'Weather Controller'; this is obviously influenced by post-punk. You can hear Devo, XTC, Talking Heads and Wire in the sharp beats, reasonably bare instrumental track and the snappy, spoken-word vocal. This continues with 'Art Of Falling (Fall Rev. 6)' which takes Wirey guitars, Gang Of Four spikiness and even throws in some '90s influences like Helen Love and Bis. It's largely the same when it comes to the arrangements here. No orchestral flourishes and brass sections. The bass is the most prominent feature on songs like 'Gosig Mus' along with those ever present drum snaps. Totem Terrors don't waste any time zipping through the melodic 'Slovak's Dream' and 'Love? What's It Got To Do With Love?' which both clock in at under one-and-a-half minutes.
There seems to be more substance to 'Words', not that it's filled with lush arrangements, it's more a lyrical thing (perhaps ironic given its title) and this carries over to 'Disco Tryst', another track that seems more serious in terms of subject matter. This mid-album style alteration continues with 'I Am Hillary Page'. It may seem more serious but the sense of fun isn't lost too much, especially as they head right back to those early album influences for 'Mr. Military', a song that sounds like an authentic 7" from 30-odd years ago. The best single potential lies in the standout 'How Late It Was, How Late'. They finish with a surprise in the lovely piano ballad of 'Waves'. This is stripped-down guitar music in its simplest form, but sometimes that's all you need.
Totem Terrors'
website
Stream the album in full
Buy the album
Catch them live:
FRI 06 SEP The Parrot, Carmarthen, UK
THU 19 SEP Clwb Ifor Bach, Cardiff, UK
For more news, reviews and downloads follow The Sound Of Confusion on
Facebook
or
Twitter
contact@thesoundofconfusion.com