Single review by kev@thesoundofconfusion.co.uk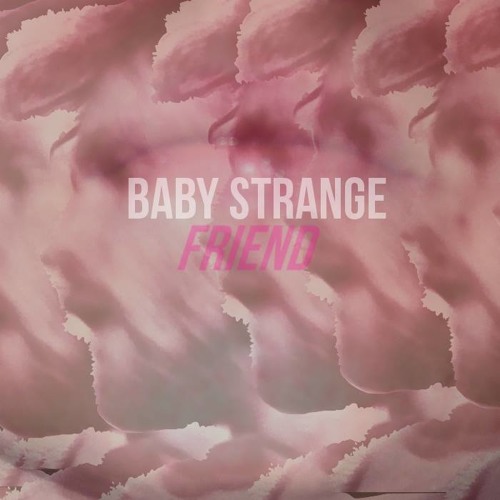 As regulars will know, there has been more than one occasion where we've mulled over the reasons for the lack of guitar bands in the charts (not counting the stadium giants like Muse or Biffy and the current trend for singer/songwriters like Ben Howard or Jake Bugg). The only, what you might call, "indie" type band still having any joy are Arctic Monkeys, and that's surely in part down to previous form securing them a substantial fanbase. Is it gone for good or will there be a resurgence? It'd be cool to say we didn't care, but really we do. It means the bands we like have more chance of making a living and therefore giving us more music. Plus it's a triumph for
our
music, whatever that might be.
If you're looking for a punky indie band that have the potential to buck the trend then
Baby Strange
could be a contender. It won't be them that opens the door, but if someone can break that barrier then the Glasgow trio could follow them through. 'Friend' is their second single and it's ace. It's not the type of song that would be gracing the top 10 whatever happens, it's simply too rough and ready for that, but it should be tickling the lower reaches of the top 40 and landing them a high placed album. This is a surging song that's full of vitality and sounds as fresh as a daisy. Dirty British indie/punk can still thrill when it's done this well. Now someone go and tell that to the public.
Baby Strange's
website
Buy the single
For more news, reviews and downloads follow The Sound Of Confusion on
Facebook
or
Twitter
contact@thesoundofconfusion.com