Single review by kev@thesoundofconfusion.co.uk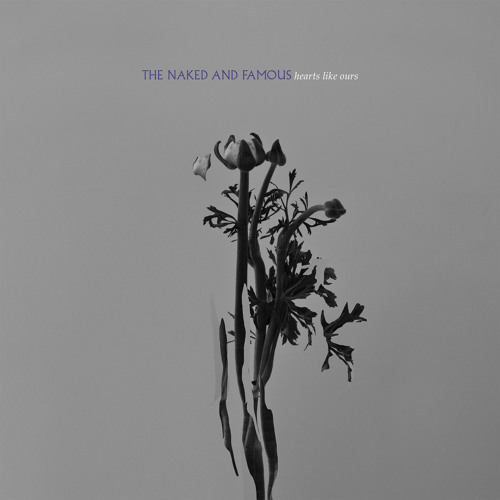 Long before
The Naked And Famous
enjoyed any UK success, we got wind of this electro/indie band who'd become big news in New Zealand, even topping the charts. This is one of the perks of being on every music mailing list the world has to offer. So we were able to play them on our radio show months before they broke here. It was great that a band that were clearly pop, but not the nauseating variety, could actually enjoy genuine global success. Of course, once you've got to that point the pressure is on. In a couple of weeks The Naked And Famous will release their second album, with this single out on Monday.
Expectations will be high, critics of major publications will have the knives sharpened ready to find and exploit any flaws that may be present; the honeymoon period is over. Now these guys have to get it
all
right. What we learn from new single 'Hearts Like Ours' is that they can still pen a tune, but we also learn that they're attempting to become bigger. Those sweet alt-pop tunes have now been engineered to be arena-slaying pop monsters. This will probably win them plenty of new fans (if the album is similar) but will equally leave a few of their original champions behind. This is super-produced and uses plenty of tricks to make for a monster hit. It'll probably become one, but when they sing
"leave this place behind"
we can't help but think that's what we'll be doing. But we wish them every success in their voyage to the mainstream
The Naked And Famous'
website
Buy the single
For more news, reviews and downloads follow The Sound Of Confusion on
Facebook
or
Twitter
contact@thesoundofconfusion.com