Single review by kev@thesoundofconfusion.co.uk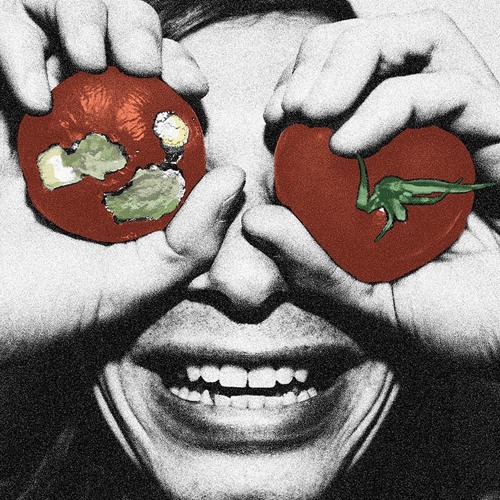 Slowly but surely,
Terry Malts
have been making the transition from underground curiosity to cult concern. Whether they get much bigger will depend on what musical tastes dictate (and punk as rabid as this is unlikely to provide many platinum acts) or whether they want to go in a more commercial direction, something which is doubtful. But since their debut album 'Killing Time' their name has been thrown around much more and interest for the follow-up has reached a good level. There's not long to wait: 'Nobody Realizes This Is Nowhere' is out next week.
Before then, the band are sharing the album's second single 'Walking Without You' (having already unveiled 'I Was Not There'). You can see why Terry Malts have become stars of the underground. In a world with a million punk bands and a million lo-fi bands they've managed to make a sound that's fairly unique. That and they have the musical ability and songwriting skills to thrill. With a drummer who's been force-fed a gallon of Red Bull and loads of grungy guitars this song is the musical equivalent of nicking a car and going on a joyride whilst high with your mates. Not that we'd know...
Terry Malts'
website
Buy the album
Catch them live:
09/05 San Francisco, CA - Thee Parkside (Record Release)
09/12 Salt Lake City, UT - Kilby Court
09/13 Denver, CO - Walnut Room
09/14 Lawrence, KS - Replay Lounge
09/15 Iowa City, IA - Gabe's
09/16 Chicago, IL - Empty Bottle
09/18 Allston, MA - Great Scott
09/19 Brooklyn, NY - Glasslands
09/20 Baltimore, MD - Metro Gallery
09/21 Philadelphia, PA - Boot & Saddle
09/22 Washington, DC - DC9
09/23 Columbus, OH - Kobo
09/25 Dallas, TX - City Tavern
09/26 Austin, TX - The Mohawk
09/29 Phoenix, AZ - Rhythm Room
For more news, reviews and downloads follow The Sound Of Confusion on
Facebook
or
Twitter
contact@thesoundofconfusion.com