EP review by kev@thesoundofconfusion.co.uk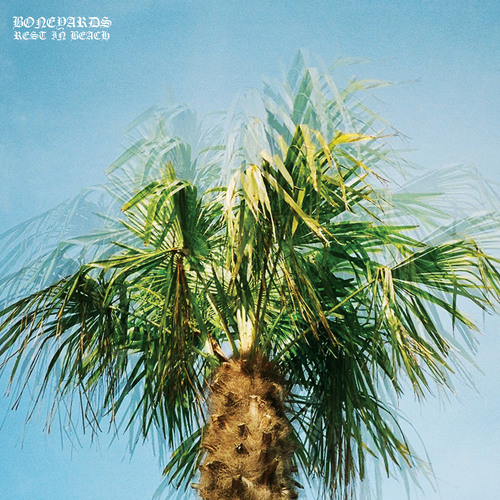 This trio from Brighton and London are't the first to call themselves "Boneyard" or, in this instance "
Boneyards
", there have been groups in the past who've used that moniker, there are other groups in operation now with the same name. One thing they all seem to have in common is the desire to create an unholy racket, be it metal, other forms of hard-rock, hardcore or punk. The 'Rest In Beach' EP rattles through four songs in under eight minutes. Thrilling stuff, but if you buy tickets to see them live you'd probably hope they have at least twenty songs in their arsenal. This Boneyards? They do punk, and they don't pull any punches.
They might be attempting to break the sound barrier here (I wonder what actually happens to the music in that instance? Anyway...) but they're not hardcore, they're not overly heavy, and they would probably fit in nicely with the No Wave scene as well as trash-punk bands. It's probably not going to make your jaw drop when we tell you that the songs here aren't the most varied collection, but they are very competent, they know what their mission is and they adhere to it. You can occasionally detect a surf influence on 'Rip It Up' and definitely on 'Booga Baby'; 'Working Man' starts with a Ramones-style
"One two free four!"
and along with the regular punk names you may have in your head who specialise in this high velocity variety, you can add The Cramps, as there's a little spookiness a play here too. Ferocious stuff.
Boneyards'
website
Stream or buy the EP
For more news, reviews and downloads follow The Sound Of Confusion on
Facebook
or
Twitter
contact@thesoundofconfusion.com