Single review by kev@thesoundofconfusion.co.uk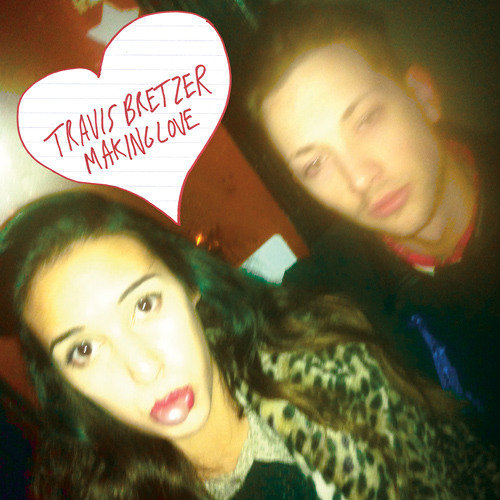 A singer-songwriter from Edmonton, Alberta,
Travis Bretzer
makes music that sounds a bit like everything and not quite like anyone else at the same time (see also previous single
'Lady Red'
). It could be the choice of instruments that give some familiarity; 'Trying To Learn' is guitar, bass, drums and voice, and therefore it ties in with about a century's worth of music, especially rock/pop beginning in the 1950s, but he has his own style and it's this that gives him an advantage when it comes to individuality.
This single is taken from his new 'Making Love' EP and is based around a wobbly, summery acoustic guitar tune. It almost sounds as if the tape's warped, but it's a great effect and with the tropical flavour of the solo, it actually sounds a bit like the whole thing was recorded under water. A solid, pounding beat holds the song together, and even though it sounds a little bit lazy (by design) the vocals are sharp and clear and give an sense of importance that stops the song drifting into dreampop. Being both individual and talented, naturally we're hoping Bretzer continues to come up with the goods.
Travis Bretzer's
website
Buy the EP
For more news, reviews and downloads follow The Sound Of Confusion on
Facebook
or
Twitter
contact@thesoundofconfusion.com