Single review by kev@thesoundofconfusion.co.uk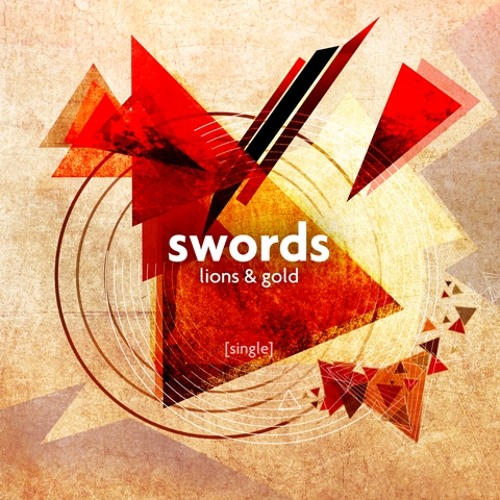 'Lions & Gold' will be the second single we've heard from Dublin's
Swords
and they haven't really put a foot wrong yet.
'All The Boys'
was a top tune and a great video too, but perhaps not one to watch with young children around. We're not quite sure if an album release is imminent or has just happened (it may depend on which part of the world you reside in, as these things often do), but this track is/will be on it either way and makes for another great single, and another bizarre video about a depressed animated character who gets chased by some machine/beast which is the actual album artwork coming to life with all its sharp angles flailing around.
Tune-wise we in the realms of soulful alt-rock with a slight playful and experimental streak. They've taken a brooding song and added chimes and twinkling piano to complement the soulful and sometimes folky vocals, and the two are perfect counterparts. The song would work as a straightforward alt-rock track, but this lightness gives it an extra kick, and as the song nears its end things intensify a little further, adding more fuel to the fire and making sure it burns brightly until the sudden snuffing out of the flame that constitutes the end. Mark under the heading "should be getting more press".
Swords'
website
Buy the single
Catch them live:
7 July 2013 - Groove Music Festival
4 Aug 2013 - Indiependence Music & Arts Festival
For more news, reviews and downloads follow The Sound Of Confusion on
Facebook
or
Twitter
contact@thesoundofconfusion.com