Single review by kev@thesoundofconfusion.co.uk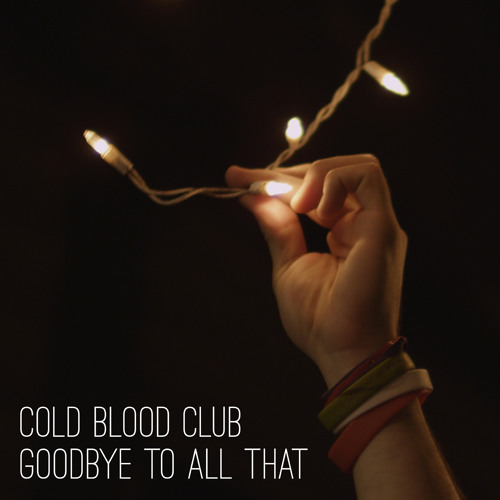 It's been getting on for three decades since a whole load of bands decided they'd "always had a dance element to their music", a phrase that came synonymous with the late 1980s in particular when there were the acid house and baggy bandwagons to try and cash-in on. So for British indie bands at the time, their jangly guitar pasts were hidden and big beats and guest raps were crowbarred onto songs meaning that The Soup Dragons could have hit records after all. Less common is American alt-rock bands taking a similar approach, although their indie scene has been doing so successfully for many years.
Cold Blood Club
aren't jumping on any bandwagons, there isn't really one rolling by, this is simply how they sound.
The Brooklyn collective are influenced by New Order and LCD Soundsystem and there's a strong electronic element to this single, but structurally, lyrically and vocally 'Goodbye To All Of That' isn't far from The Gaslight Anthem and other sons of The Boss. It's actually refreshing to hear a different take on this style, as it hasn't exactly been in short supply recently. There are some fist-pumping
"whoa oh oh-ohs"
that are fit for rousing a festival crowd, but the new aspect they bring to such a sound isn't all that familiar. Mixing in more electronics and steering their songs into an even more left-field area is something that sounds within their grasp and may even mark them out more. Definitely a band with options open to them.
Cold Blood Club's
website
For more news, reviews and downloads follow The Sound Of Confusion on
Facebook
or
Twitter
contact@thesoundofconfusion.com