Article by kev@thesoundofconfusion.co.uk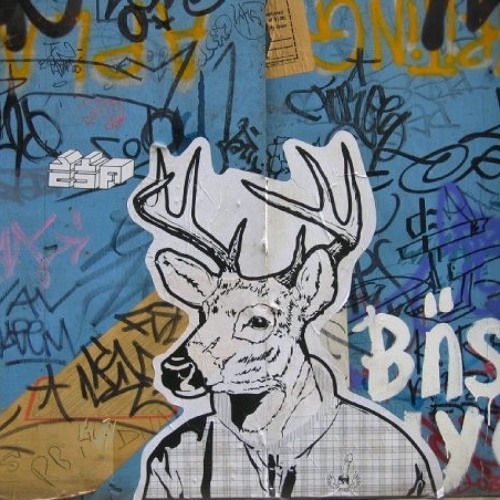 Rhys John Hughes isn't a newcomer to music, but the New Zealander (currently based in London) has recently launched new project
Blockhouse Bay
in which he takes the musical Zeitgeist, crushes it up in his hand, pieces it back together in a more perfect form and then throws it back, knocking out all the bands who've been producing sub-standard retro electro-pop, nimbly showing them how its done in a seemingly effortless way. At no time since the 1980s has this type of synthesised electronica been as in vogue (or even considered slightly cool again) as it has in the past five years. Everyone's at it; the new technologies and distribution methods mean that no longer is forming a band in your garage and selling some homemade CDRs at gigs the first port of call for wannabee musicians. Got a computer? Got some half decent software? Able to set up a Bandcamp page? Bob's your uncle, and don't we know it.
The weekly tide of bedroom producers that pass through our inbox occasionally throws up something truly great, but this is a small percentage. It almost feels like Blockhouse Bay know this and have felt the need to act. There may only be a trio of songs available, but they're streets ahead of many have-a-go-heroes (not that we discourage this approach at all, it would just benefit from a little more quality control). 'Borderline' is pure pop but with a real edge to it and doesn't let up; it
insists
that you'll listen and bloody well enjoy it too. This revision of vintage sounds continues at a similar pace on 'Supernatural', whereas 'One Of Us' makes the whole shebang sound more epic. It's as though Hughes has taken the bands who were uncool to like when you were growing up (OMD, Erasure, The Communards) and reimagined them as modern-day chart warriors, brushing aside the mediocrity with a hose of dry ice and a blast in the face from a hairspray can, reclaiming these sounds for the greater good of music.
Blockhouse Bay's
website
Buy the singles
For more news, reviews and downloads follow The Sound Of Confusion on
Facebook
or
Twitter
contact@thesoundofconfusion.com