Album review by kev@thesoundofconfusion.co.uk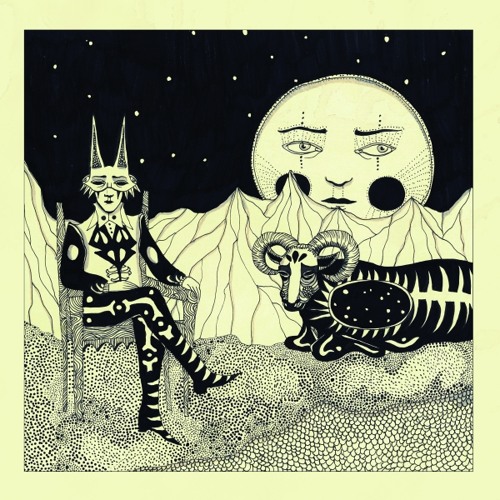 Zedidia Word
has been a fixture of the Texas music scene since the mid 1990s, but 'The Transmigration Of Zedidiah Word' is his first solo venture, so with plenty of experience behind him, there should be a reasonable chance of him coming up with the goods here. And he does, although for reasons which we'll come to, this album is hardly likely to get you in a frenzy of excitement upon first listen, being largely made up of acoustic singer-songwriter fare. It's definitely a set of songs that improve over time though, so bear with it and you'll find some rewards.
There's a slightly tepid start with 'The Prick And The Sting', and a few other tracks don't really get off the ground; 'Shaking Hands' and 'You Will Never Be Free' are both good enough, but were this level of quality the same throughout we'd be looking at nothing more than an average album at best. Punctuating this record with even slight diversity is the only way for it to work, and that's what Word does with songs like 'White Nights, Or How I Protested The Conditions Of An Inhumane World' and the lo-fi, electric 'A Penny Dreadful', another one of the more interesting tracks here.
When he gets things right the results are much better. 'Fusillade' has a little extra zing to it that not only makes it more immediate, but keeps it sounding like a highlight however many times you hear it; it doesn't lose its flavour, so to speak. The slightly morbid 'California' works well despite lacking any kind of sunny disposition; the harmonious 'Lone Wolf' is another good 'un, and 'Broken Phone' works by varying the sound a little more to take it away from regular acoustic-and-vocals stylings. Final track 'All We Have Left' could be the album's crowning moment, managing to evoke more atmosphere and almost sounding like The Beatles at some points. It's a little more left-field, and this could well be the style that suits Zedidiah the best.
Zedidiah Word's
website
Stream or buy the album
For more news, reviews and downloads follow The Sound Of Confusion on
Facebook
or
Twitter
contact@thesoundofconfusion.co.uk