EP review by kev@thesoundofconfusion.co.uk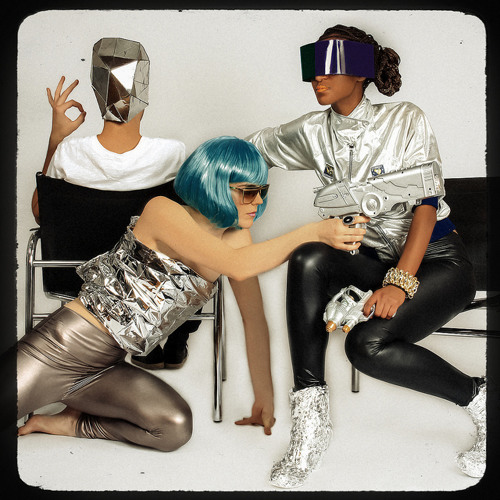 I'll tell you who's being quite diverse at the moment.
Villa Kang
, that's who. Since we featured the still-growing-on-us-now track
'Young Lovers'
a while back we heard more and more from his free EP 'When The Future Was Ultra Modern' and it's got to the point where we might as well just feature the whole thing here, you can get it for free after all, so there's no reason not to give it a go. 'Touch Of Evil' is another quality electro-pop track about a
femme fatale
that could be from a different artist altogether, but it's the very same Toronto producer who brought us 'Young Lovers'.
One slightly grating track is 'Jiro', it sounds angry and a bit discordant, but as Villa Kang explains, "I was pissed when I put this together... let's just say I was venting about someone...". Yeah it sure sounds like venting alright. But kind of tropical venting, which is a bit odd. The mood changes completely for 'Yunan' which contains Bolan-esque vocals and innovative production; it's a unique one that sounds even better once it gets going properly. Then lastly it's 'Young Lovers'. Sometimes unless you study songs too much (we prefer to just listen, rather than dissect: that's what music's for) it can be hard to pinpoint what makes them so good. Happily the description for this song says it all. "It has no verse. All chorus and bridge.".That makes perfect sense, the best bit of most songs is the chorus, so if you can do away with the rest then you're on to a winner.
Villa Kang's
website
Stream or download the EP
For more news, reviews and downloads follow The Sound Of Confusion on
Facebook
or
Twitter
contact@thesoundofconfusion.co.uk