Single review by kev@thesoundofconfusion.co.uk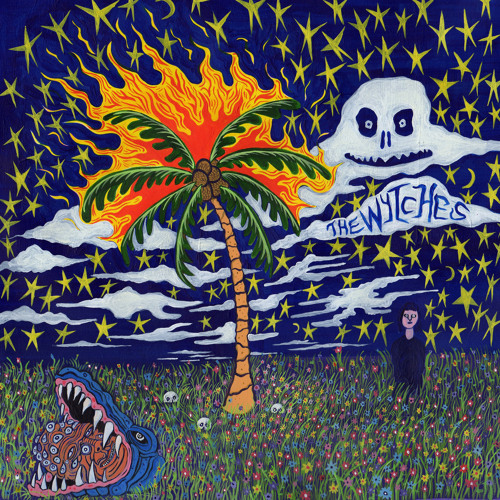 The Wytches
. A name that uses an altered spelling of a word to make the band seem that little bit more psychedelic. A classic hallmark of anyone familiar with the underground bands of the 1960s (pick up a Nuggets compilation). Plus a song called 'Beehive Queen', so before we hear a note we have a song that bears all the hallmarks of either being a '60s throwback or a revival of bands such as The Ramones, Blondie and so on who took tracks from that era and combined them with their new punk-pop sounds.
Of the two, The Wytches are closest to the latter category, but really fit neither perfectly. Yeah this is a garage song, it has hints of surf, but it could never pass itself off as an original artifact. Punk plays a big part in their sound too, as does grunge and the continuing evolution of noisy guitar bands that stretches back to pioneers like The Wailers in the 1950s. This is sharp yet smothered in reverb, and has essentially gathered together all the aforementioned influences and taken a chainsaw to the lot of them. A glorious racket.
The Wytches'
website
Catch them live:
4th May. Shacklewell. London.
16th May. The Mesmerist. Brighton. Great Escape Festival
17th May. The Haunt. Brighton. Great Escape Festival
24th May. Meadowlands Festival. Lewes
For more news, reviews and downloads follow The Sound Of Confusion on
Facebook
or
Twitter
contact@thesoundofconfusion.co.uk