Single review by kev@thesoundofconfusion.co.uk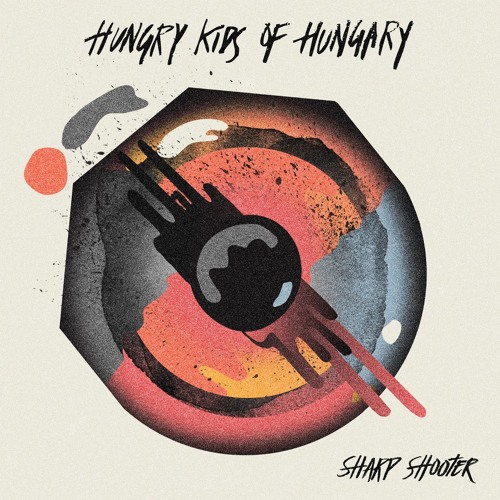 Here at The Sound Of Confusion we feature music from some weird and wonderful places and are always being amazed by the wealth of talent in far-flung corners of the globe. If only we had the time, ability and space to cover more of it. Naturally though, being a UK-based site, the bulk of what we feature is from our shores as well as North America, mainland Europe and also Australia. This is in part down to sharing the same language (most Europeans can speak remarkable good English) and in part down to the overlapping cultures producing bands that have a lot in common. What we have noticed though, if you take into account the population levels, is that Australia is punching above its weight at the moment.
Despite the vastness of the place, there are just a third as many people living down under as in the UK.
Hungry Kids Of Hungary
are one such band and have recently released their second album back home. 'Sharp Shooter' is the first single to be taken from it and the name just about describes the song. This is sharp guitar-pop with stuttering drums, harmonies and a pop-punk feel. There's a good chance of them enjoying a bit more success in Britain soon too, as they're releasing this single here on May 27th to coincide with a tour and also an appearance at The Great Escape festival, so you'll get a chance to see them for yourselves.
Hungry Kids Of Hungary's
website
Buy the single
Catch them live:
Thurs 16th @ Start the Bus, Bristol – Free entry
Fri 17th @ Coalition, Brighton (The Great Escape)
Sat 18th @ Unit, Southampton – Ticket price 4GBP
Mon 20th @ Buffalo Bar, Cardiff – Ticket price 4GBP
Tues 21st @ Water Rats, London – Ticket price 6GBP
Weds 22nd @ Trof, Manchester - Ticket price 6GBP
Thurs 23rd @ Broadcast, Glasgow
For more news, reviews and downloads follow The Sound Of Confusion on
Facebook
or
Twitter
contact@thesoundofconfusion.co.uk