Single review by kev@thesoundofconfusion.co.uk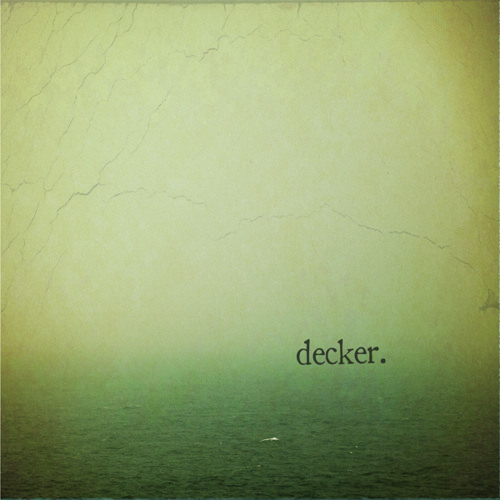 Psychedelic desert folk. It's strange how these things come about. Folk music, it could be argued, is a worldwide phenomenon; it's the native music of the people from a certain location. But really we all know it's likely to be acoustic guitars and other wooden instruments, and is generally considered to be a very British thing. Its US counterpart (should be native American music) but would generally be considered to be country. Can rural Britain and the US deserts mix? And are those folk down on the ranch/up at the village pub getting in a bit of acid for the weekends?
Genre cross-pollination is a weird and wonderful thing; without it we'd never have reached modern pop and rock music.
decker.
are from Arizona and single 'Killing Me' is spacious and psychedelic (not in any kind of brain-melting way) and the influence of alt-country isn't far away, which I guess is the folk aspect. This is a quite wonderful song, and is possibly how Spiritualized would sound had they been brought up in the endless blue skies of the the southern States with the occasional drop of bourbon, and not the tight streets of Rugby with an endless supply of just about any chemical that can possibly alter your mind in any way. 'Killing Me' is a splendid way to take a few minutes out from whatever menial task you're doing.
decker.'s
website
Buy the album
Catch them live:
May 15 - Mission Tobacco Lounge - Riverside, CA
May 16 - House of Blues - Parish Room - West Hollywood, CA
May 17 - The Poet and the Patriot - Santa Cruz, CA
May 18 - Red Rock Coffee - Mountain View, CA
May 19 - House show - Oakland, CA
May 20 - KC Turner Presents: Acoustic Bistro @ Osteria - San Francisco, CA
May 22 - -Frog & Peach - San Luis Obispo, CA
June 7 - Mia's Lounge - Flagstaff, AZ
June 13 - Last Exit Live - Phoenix, AZ
For more news, reviews and downloads follow The Sound Of Confusion on
Facebook
or
Twitter
contact@thesoundofconfusion.co.uk