Single review by kev@thesoundofconfusion.co.uk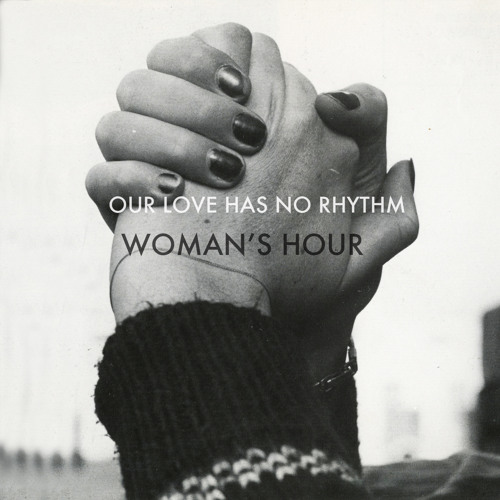 I'm sick to the back teeth of describing music as cross-genre or not fitting a particular style, but since technology and human attitudes have broken down the barriers between musical tribes and specific ideals, it's something that occurs more and more frequently. Last month we gave you a track from the new single by
Woman's Hour
, a group who don't really adhere to boundaries, mixing soul, pop, trip-hop and whatever else and turning them into a
song
. Maybe that's the way forward, let's just refer to everything as songs.
This week Woman's Hour release the single in question. It's a double A-side featuring the aforementioned
'To The End'
and also this track which was unveiled a little later. It's called 'Our Love Has No Rhythm' and mixes the same bits and bobs as the other song, only this song is a bit better than the first song on the single. Which makes this a pretty good purchase all in all. It comes with a video which you can see below which shows a lady singing this particular song, and it's all very good and we don't have to mess around with silly genre names.
Our Love Has No Rhythm - Woman's Hour
from
Woman's Hour
on
Vimeo
.
Woman's Hour's
website
Buy the single
For more news, reviews and downloads follow The Sound Of Confusion on
Facebook
or
Twitter
contact@thesoundofconfusion.co.uk